Meetings | Parties | Film-Set
board room, outdoor courtyards, guest house for food & drink, gallery and more
---
It is a very special place with a sacred feeling.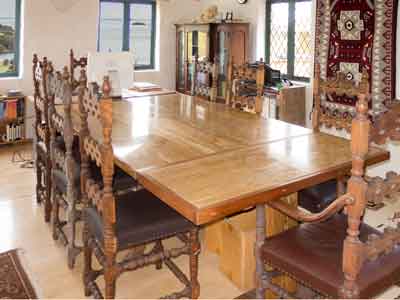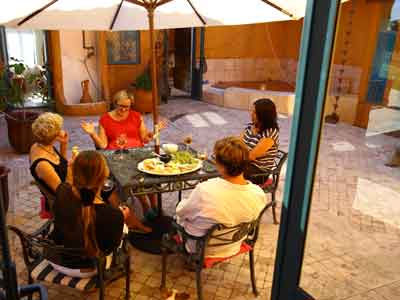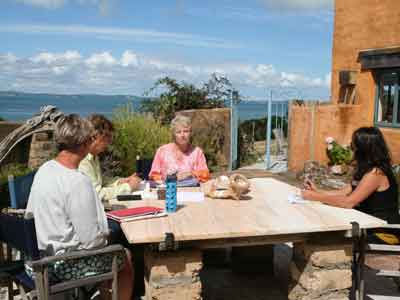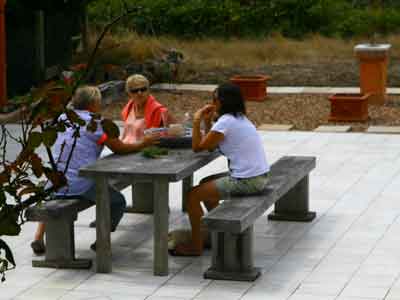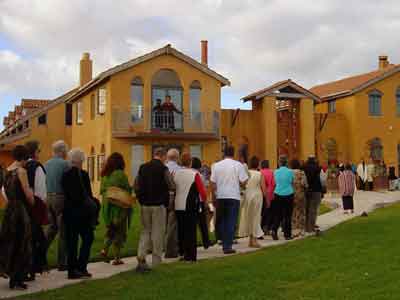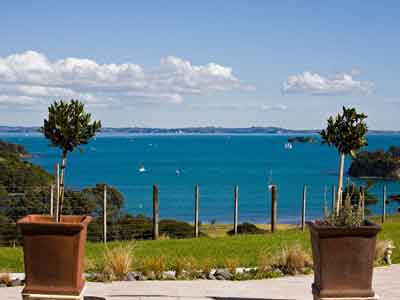 The Casale
Four buildings, three courtyards, vernacular building at its finest.
Events include a fund raiser with 300 paying guests (thankfully it did not rain) and 60 staff and entertainers, a film crew of 50 needing a summer Provencal house in February, several weddings (maximum about 80, prefer 50-60), birthdays, engagements and parties just to have a party.
Executive groups come for day work sessions. Board room with whiteboard, then lunch and after meeting drinks in the guest house. Breakout sessions in the courtyards or on the lawns or in the gardens.
The art gallery sells paintings by Gabriella Lewenz and Maori sculptures by Anton Ford, with other guest artists from time to time.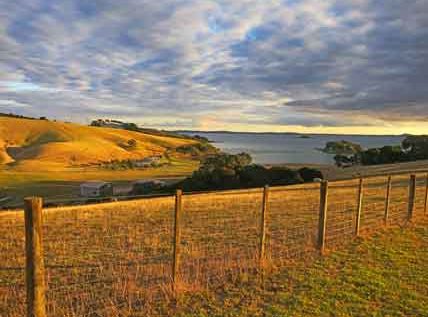 Overlooking Church Bay
One of Waiheke's most beautiful valleys