Guest House
Feb 2020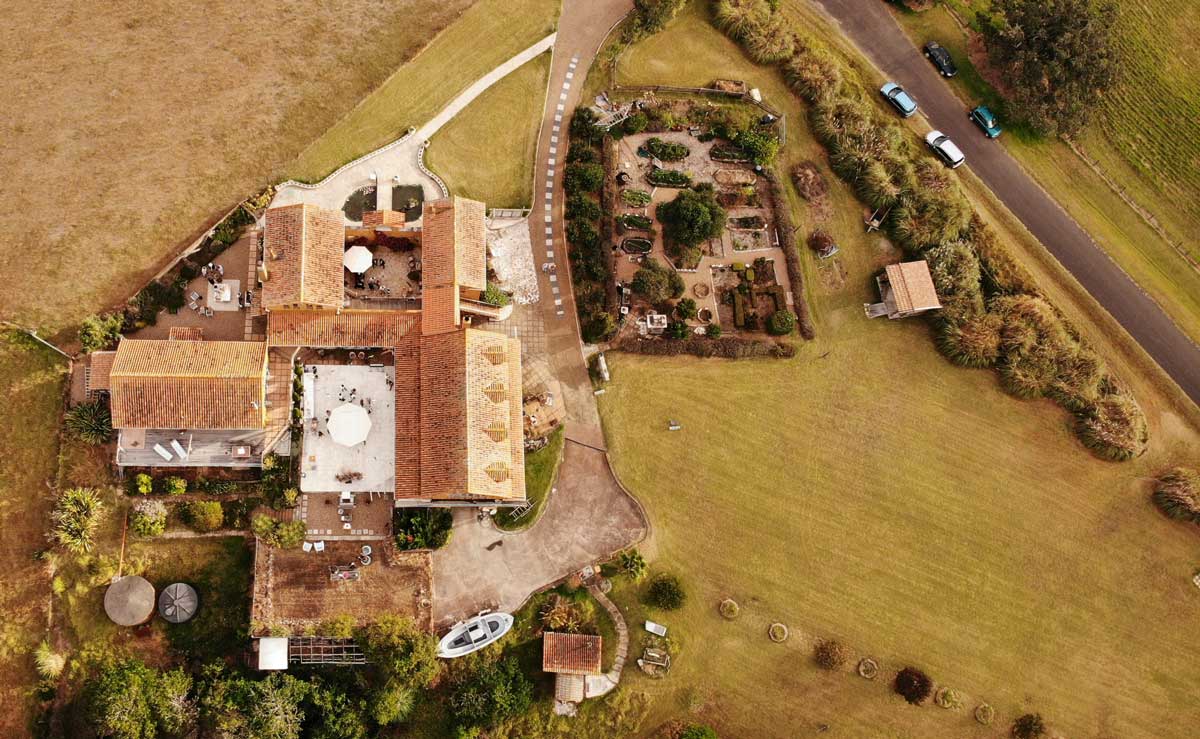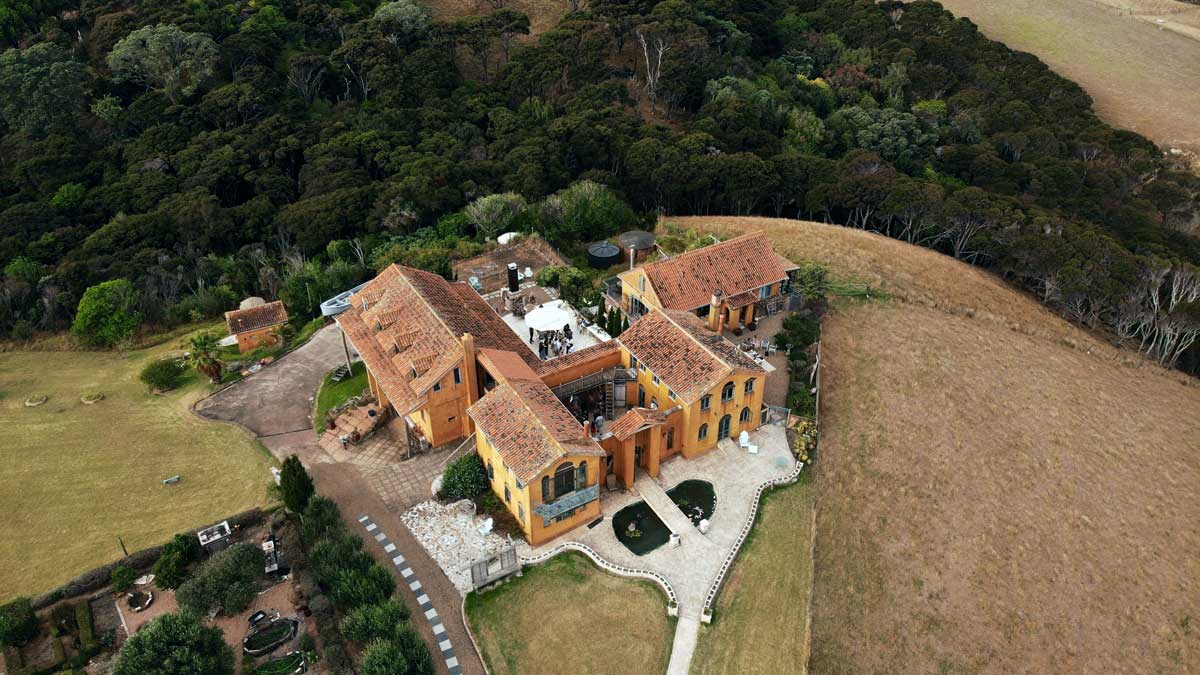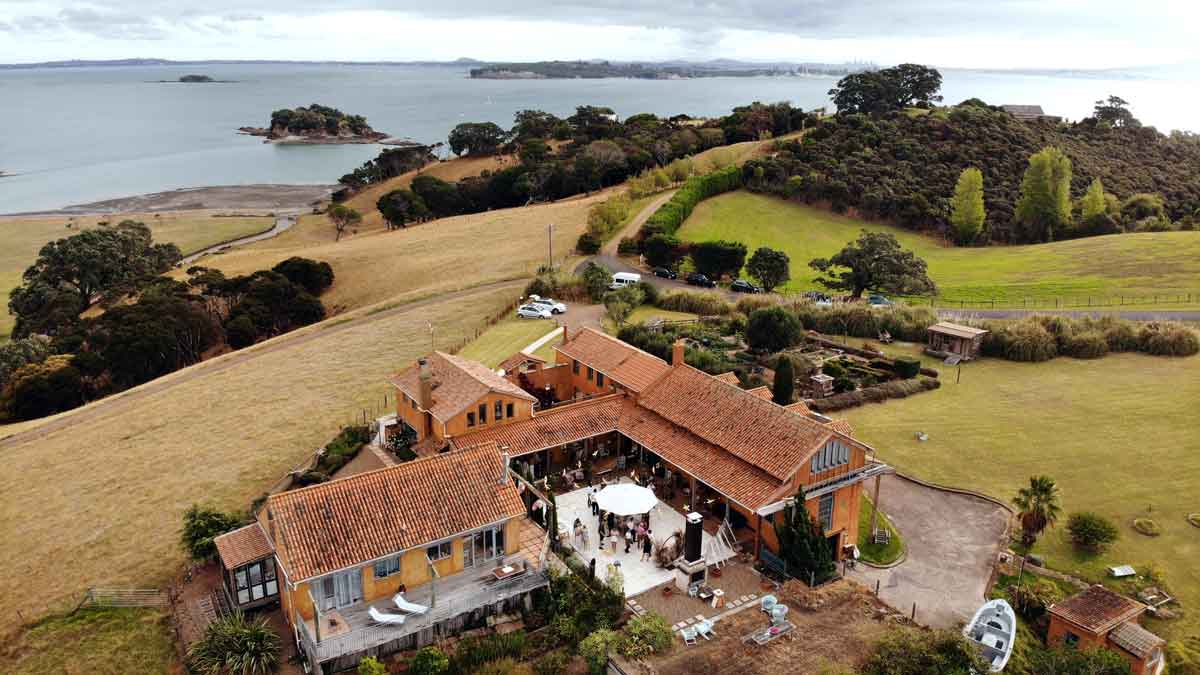 Main Entrance and Bell Tower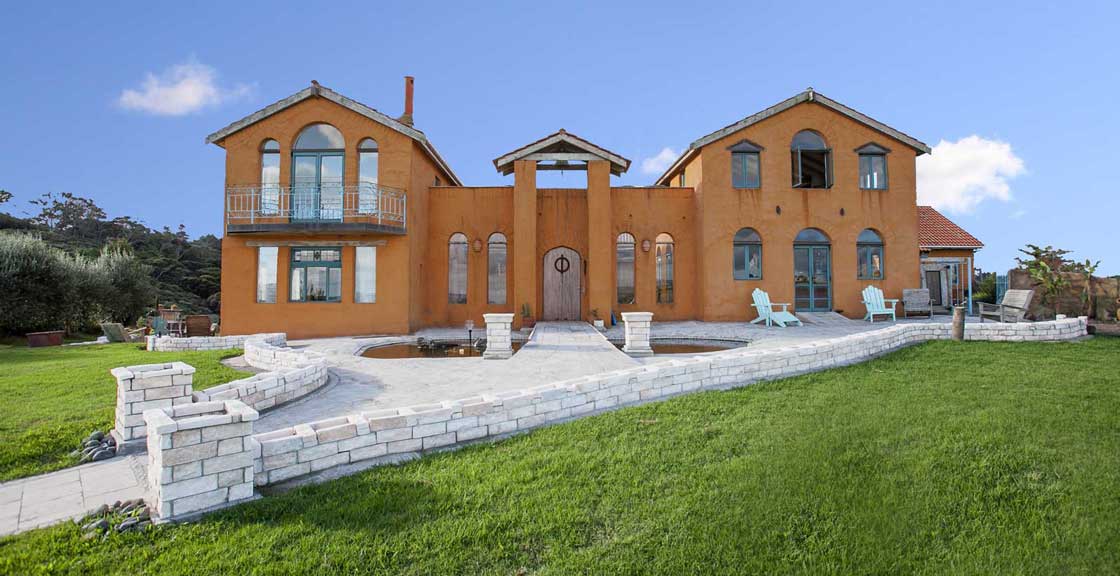 Inner Courtyard
Outer Courtyard set up for an event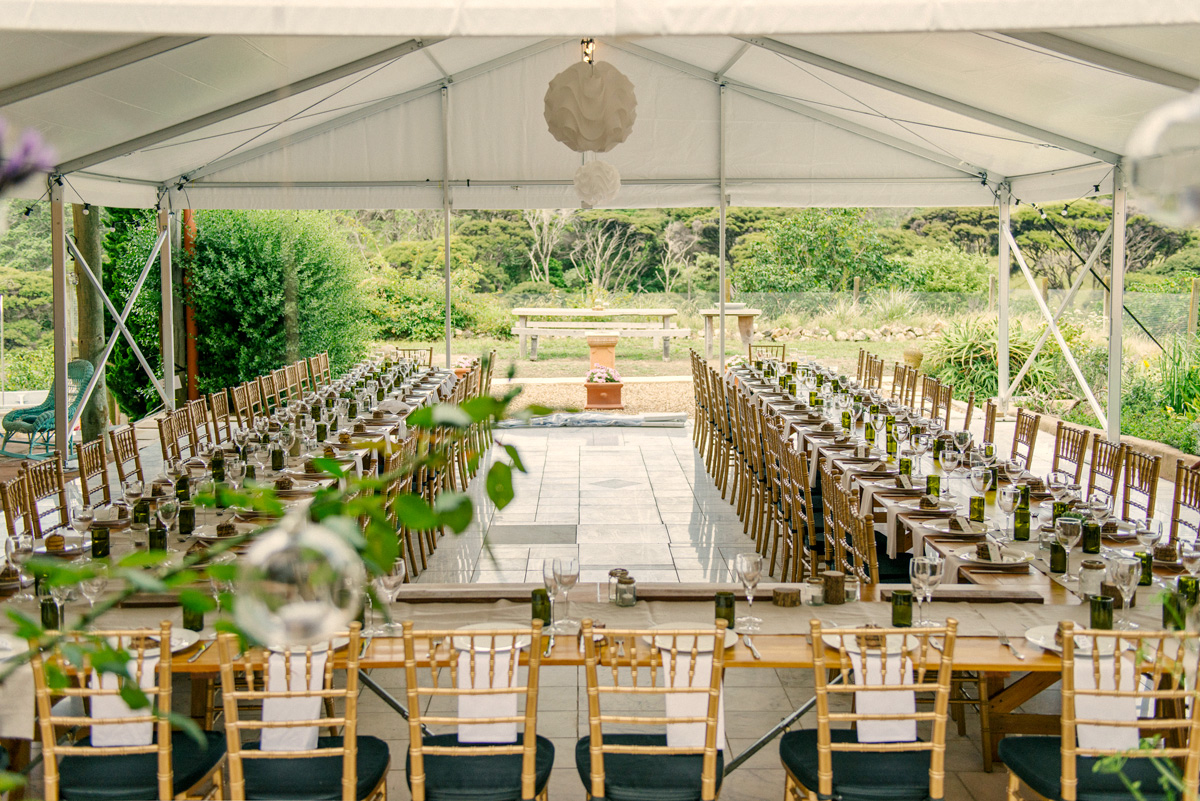 Outer Courtyard at Night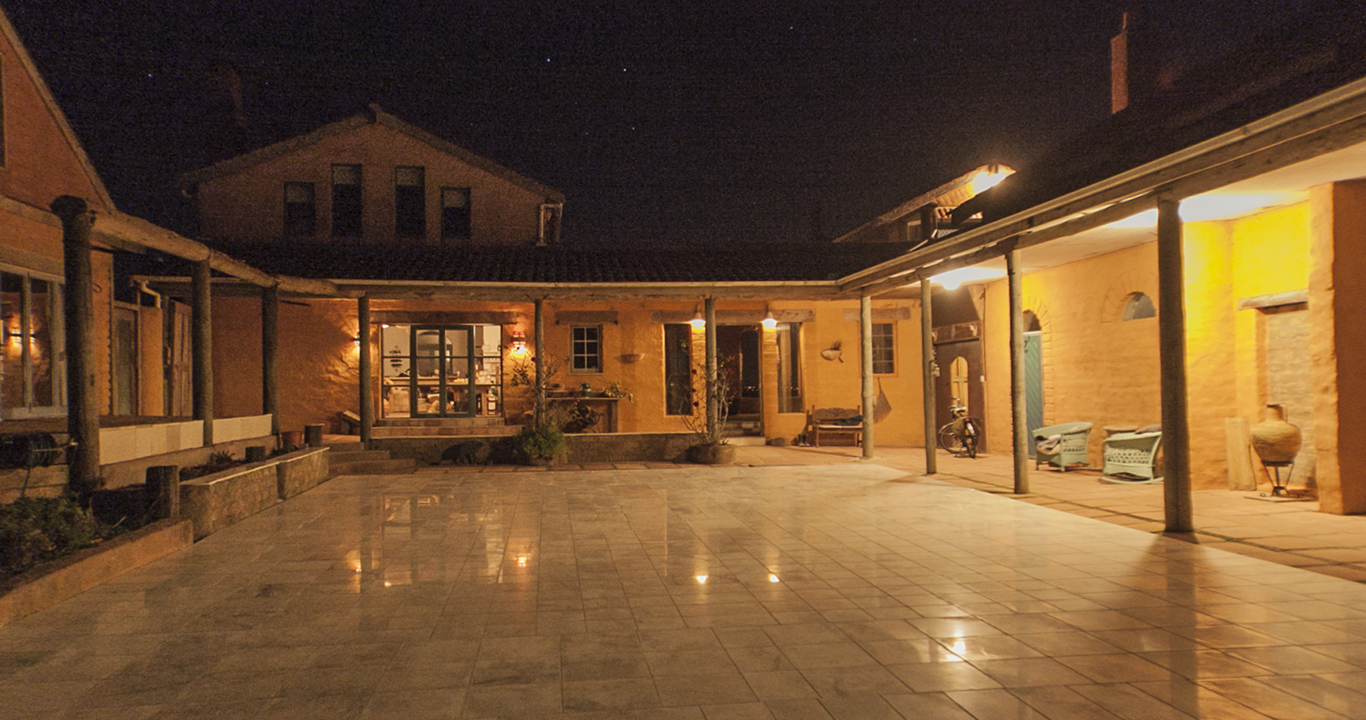 Outer Courtyard in the day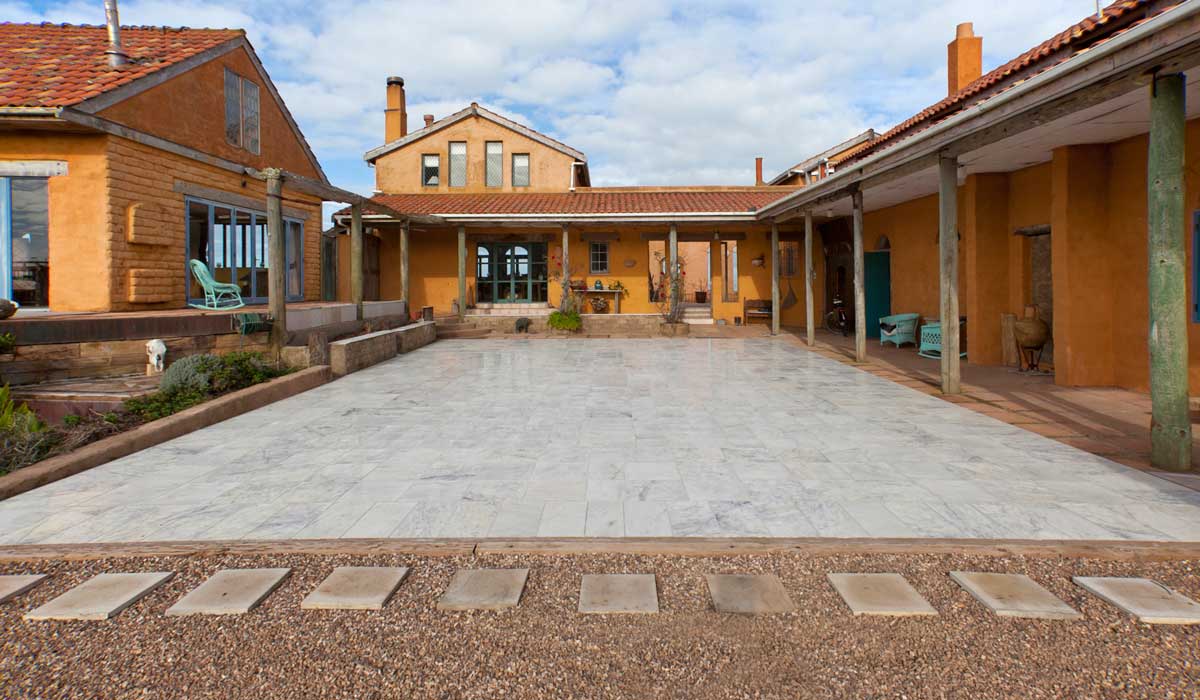 Gallery facing South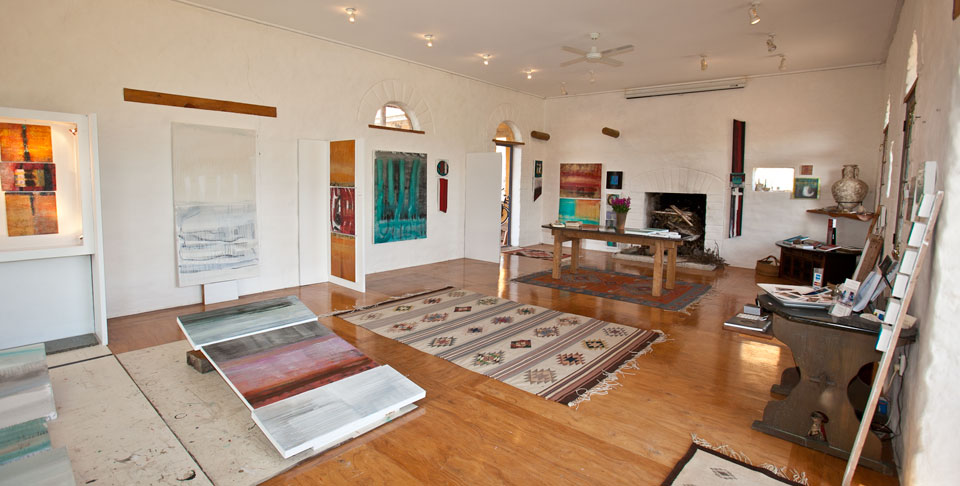 Gallery facing North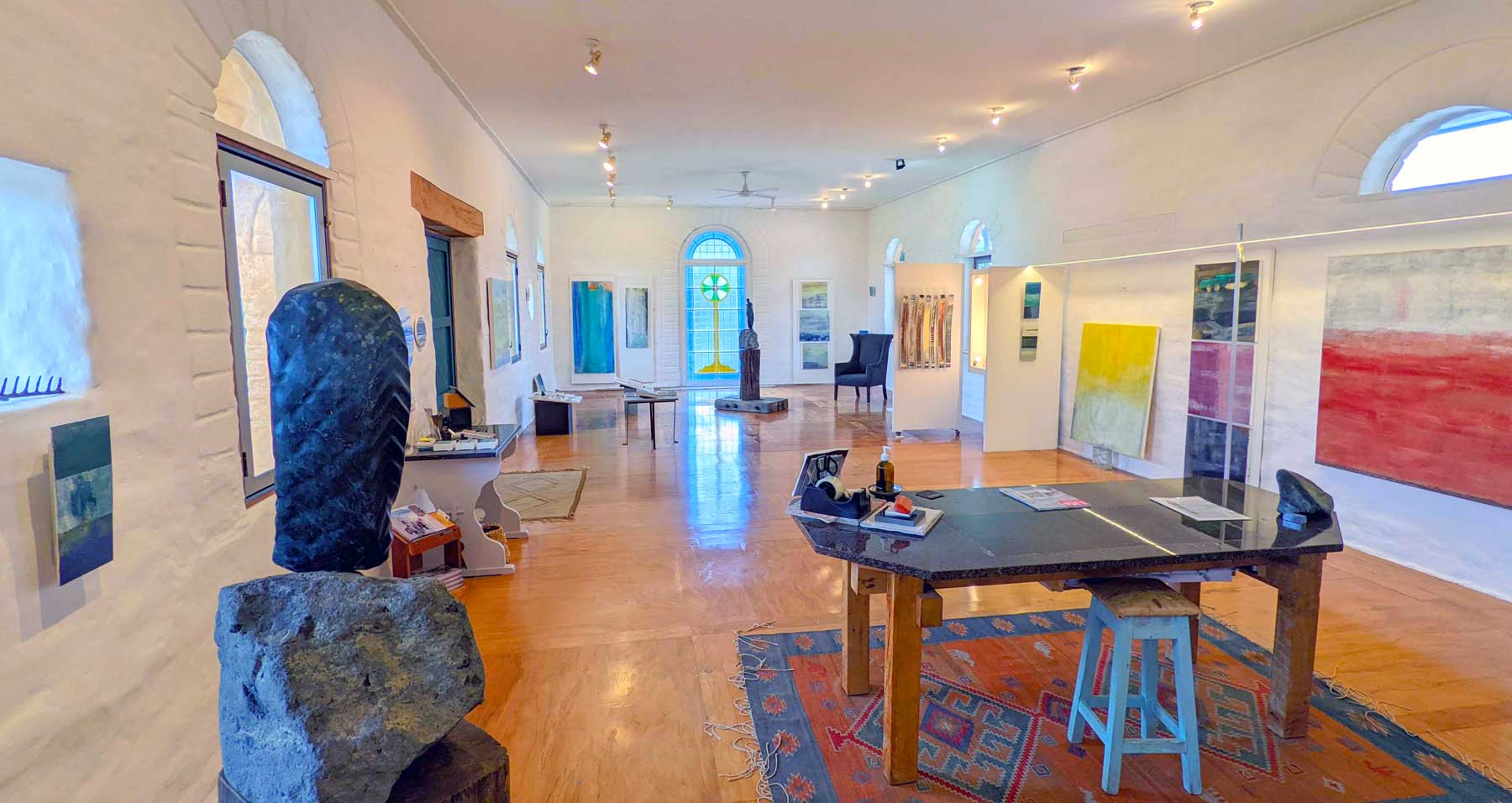 Gallery Rumford Fireplace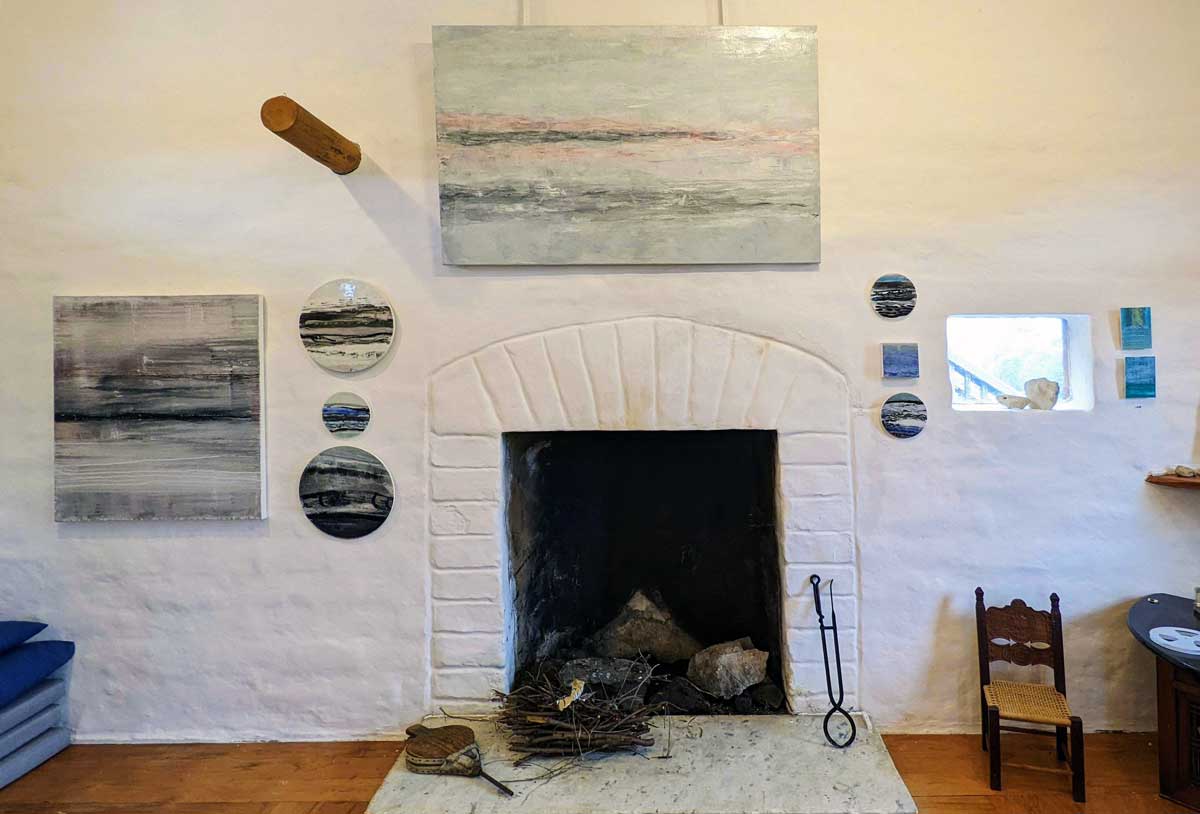 Gallery Eastern Wall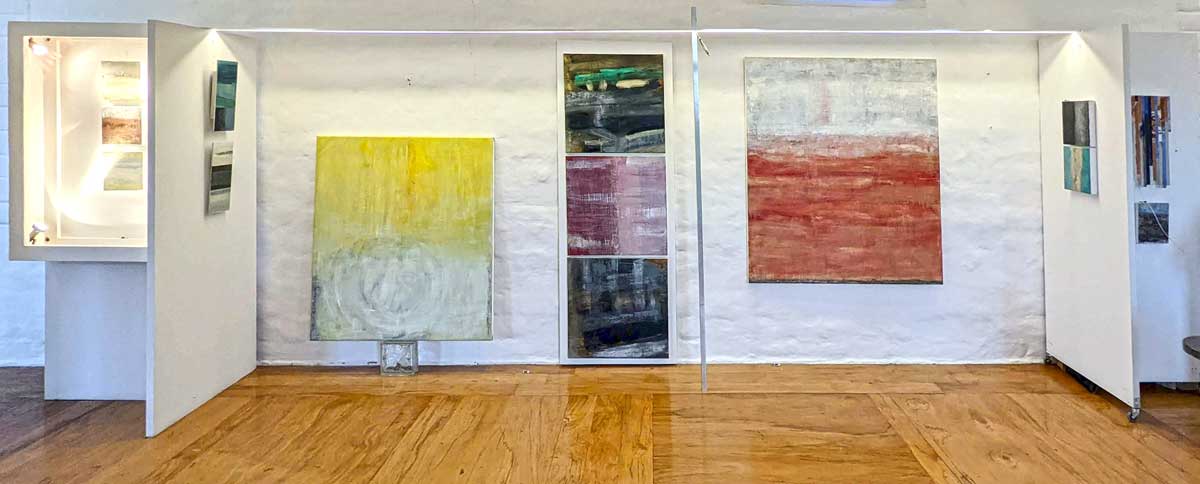 Worker and Visitor Accommodation above Gallery
Garret bedrooms above Gallery

Front View of Gallery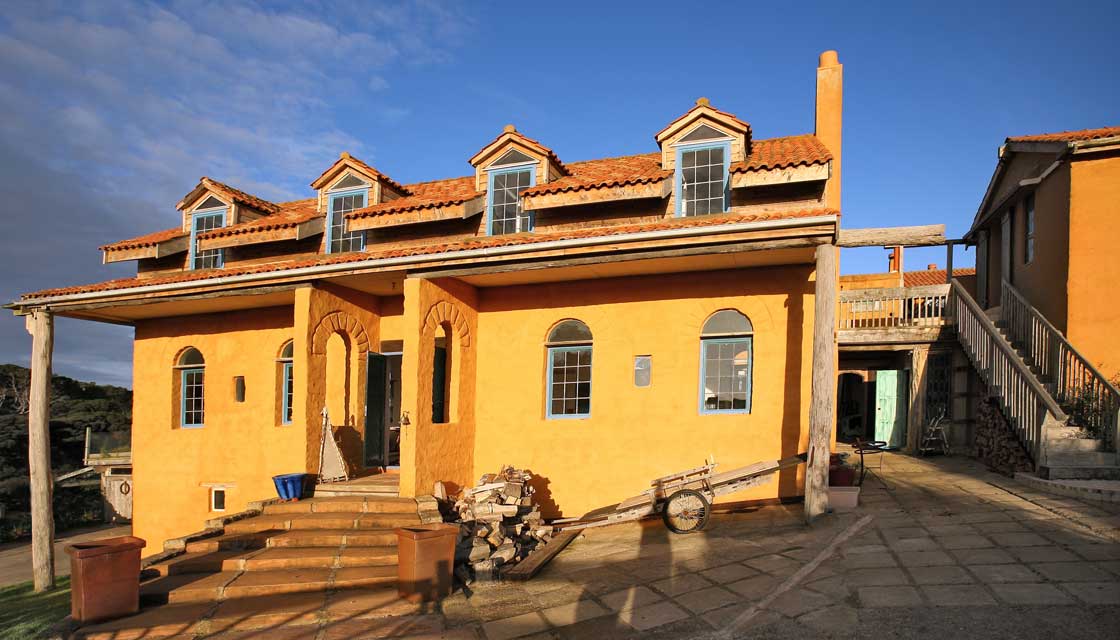 Courtyard Side of Gallery
Kitchen
Kitchen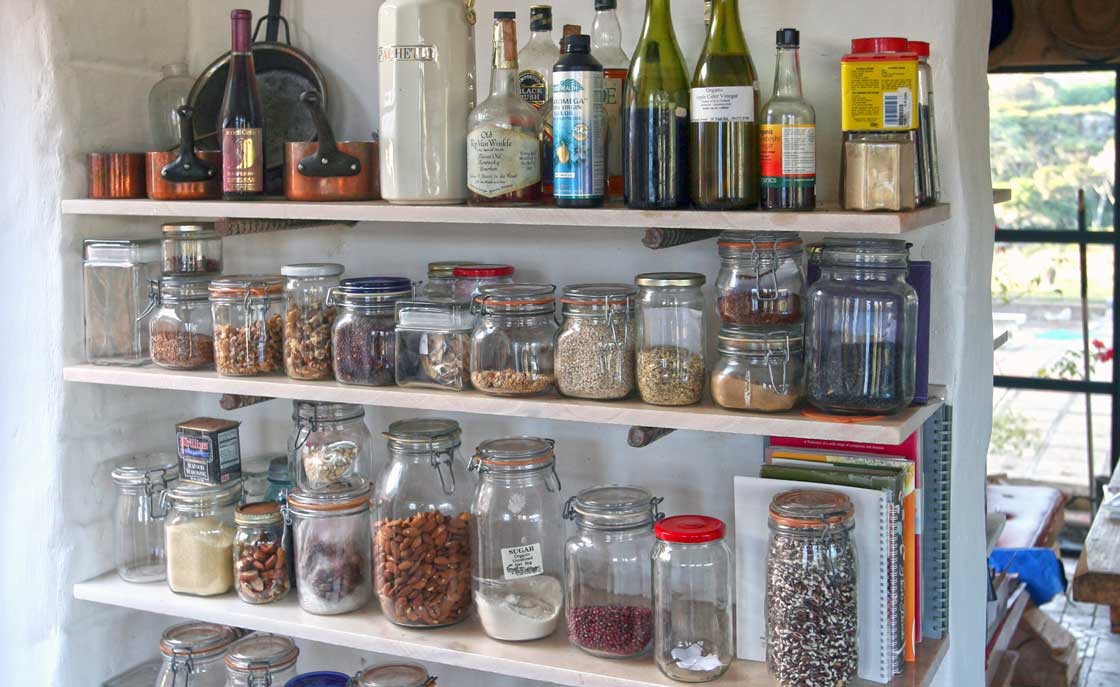 Kitchen Hearth – a Rumford fireplace designed in the 18th century for cooking before the invention of stoves.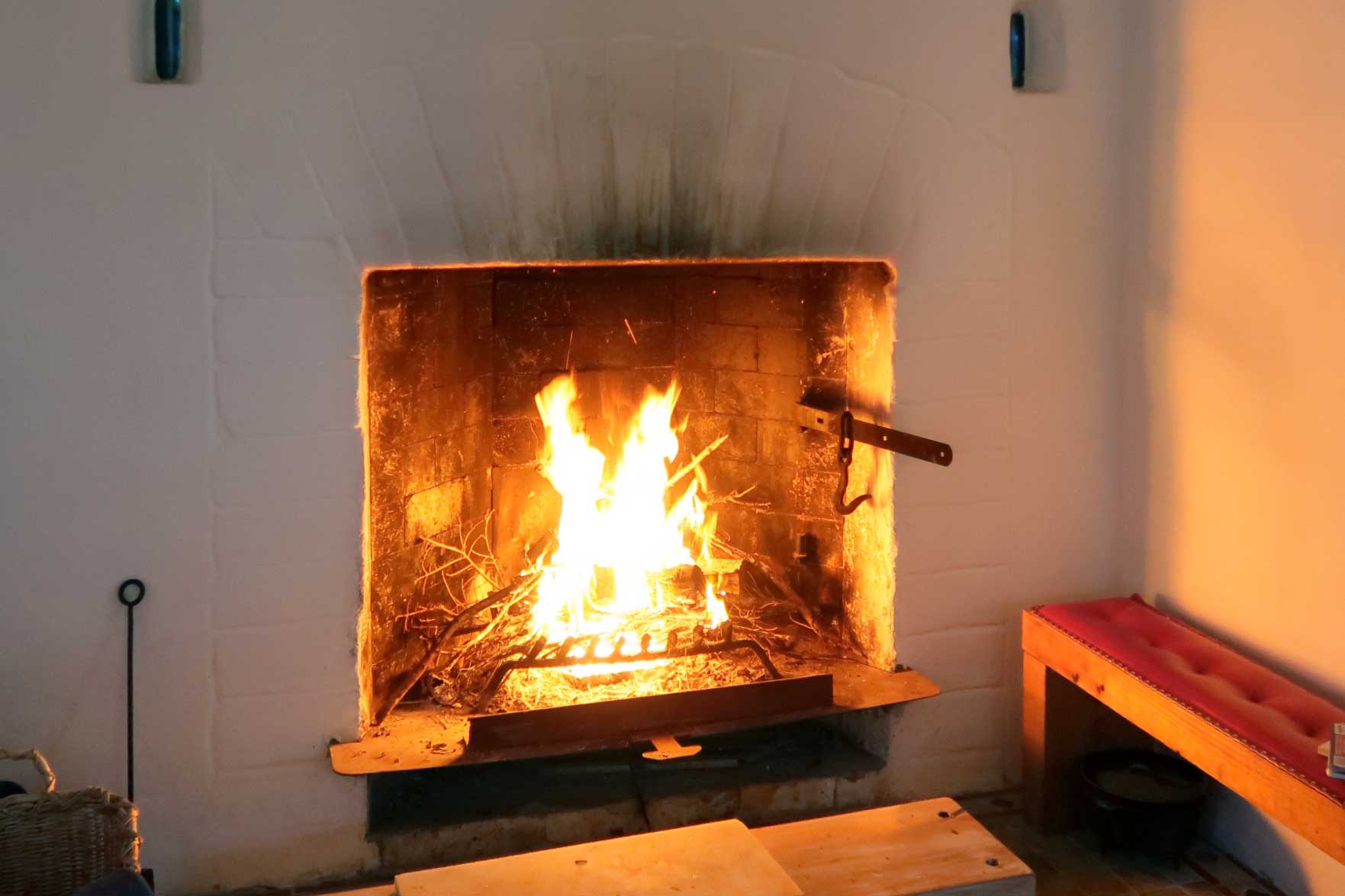 MBR
Photos by Sonja Read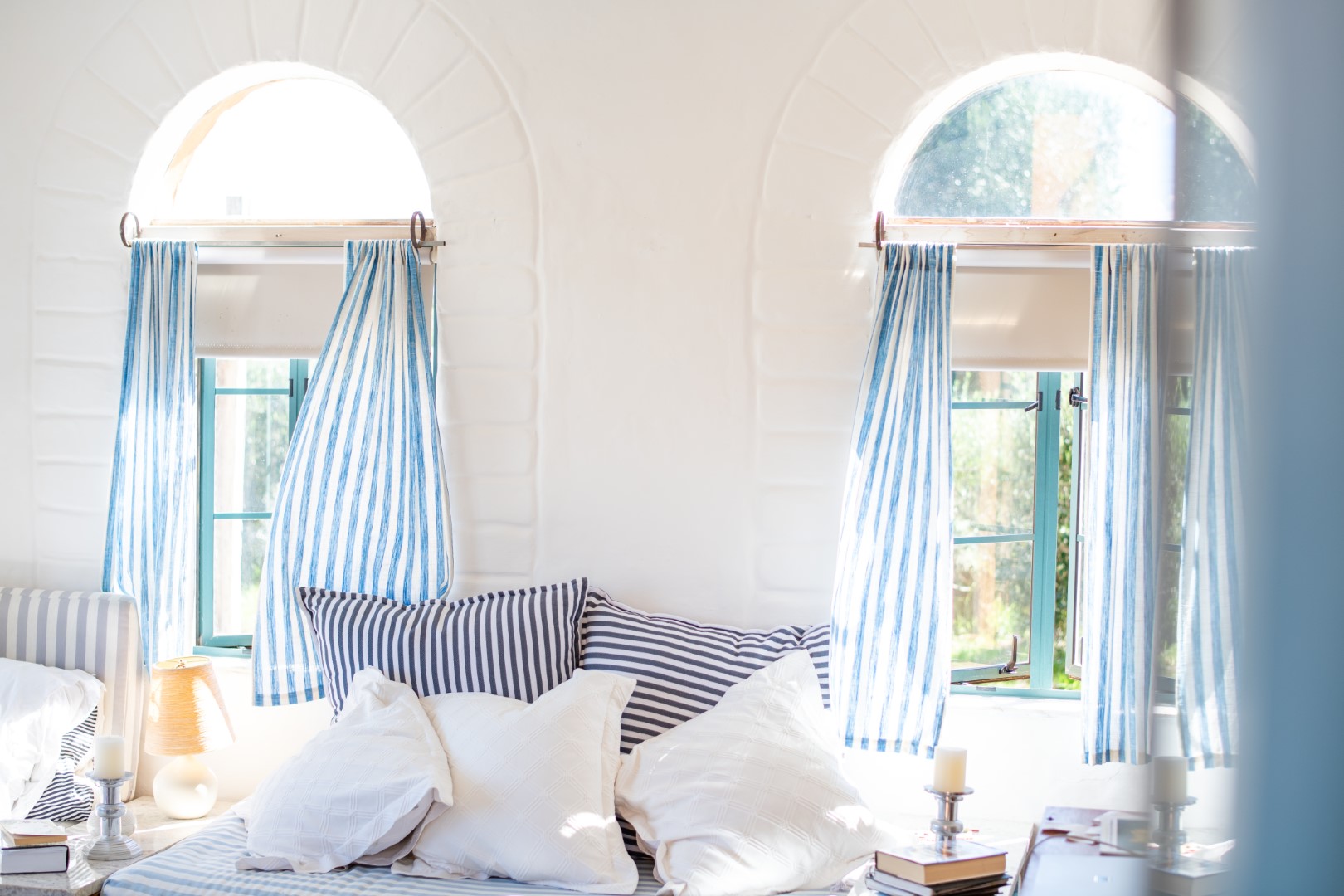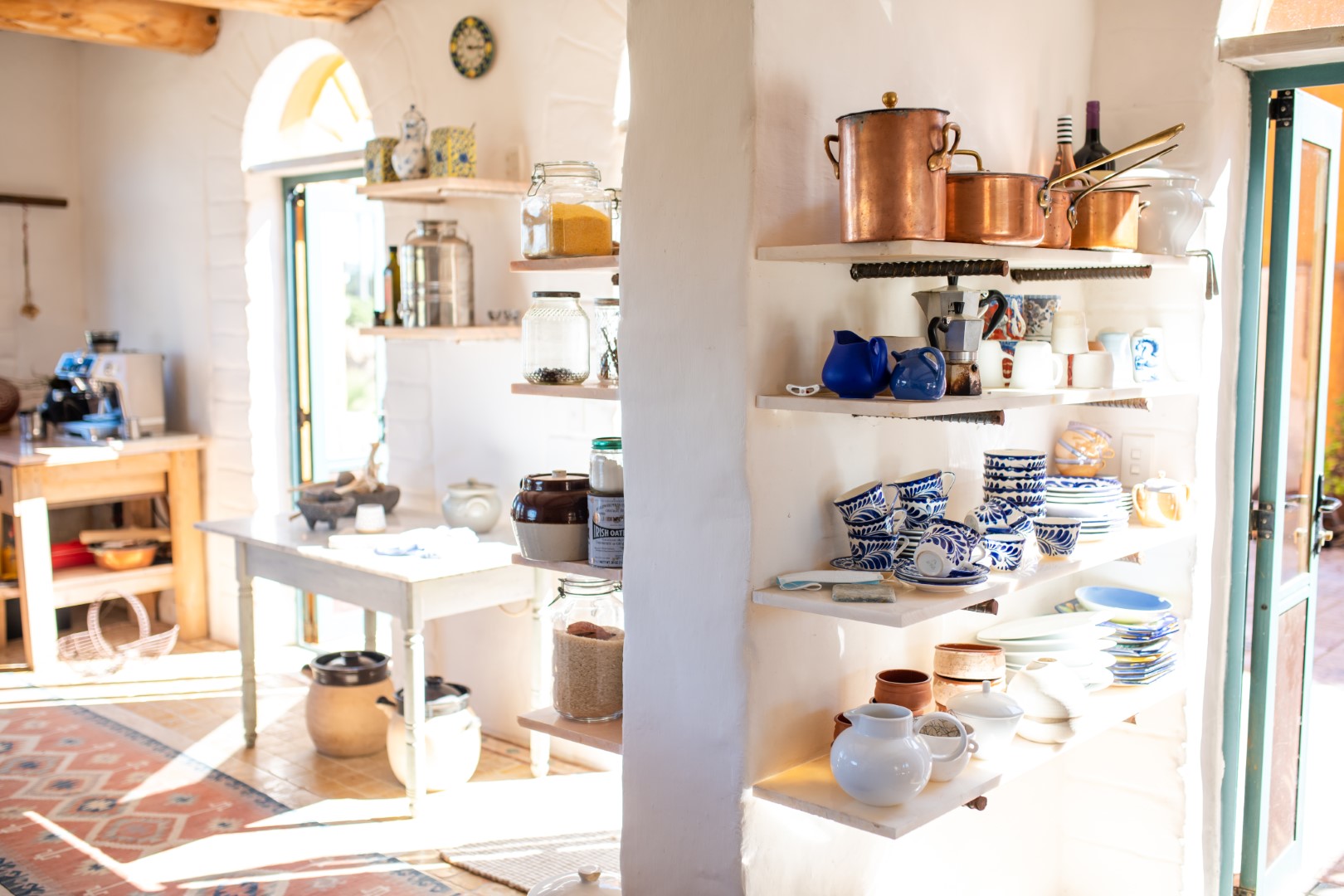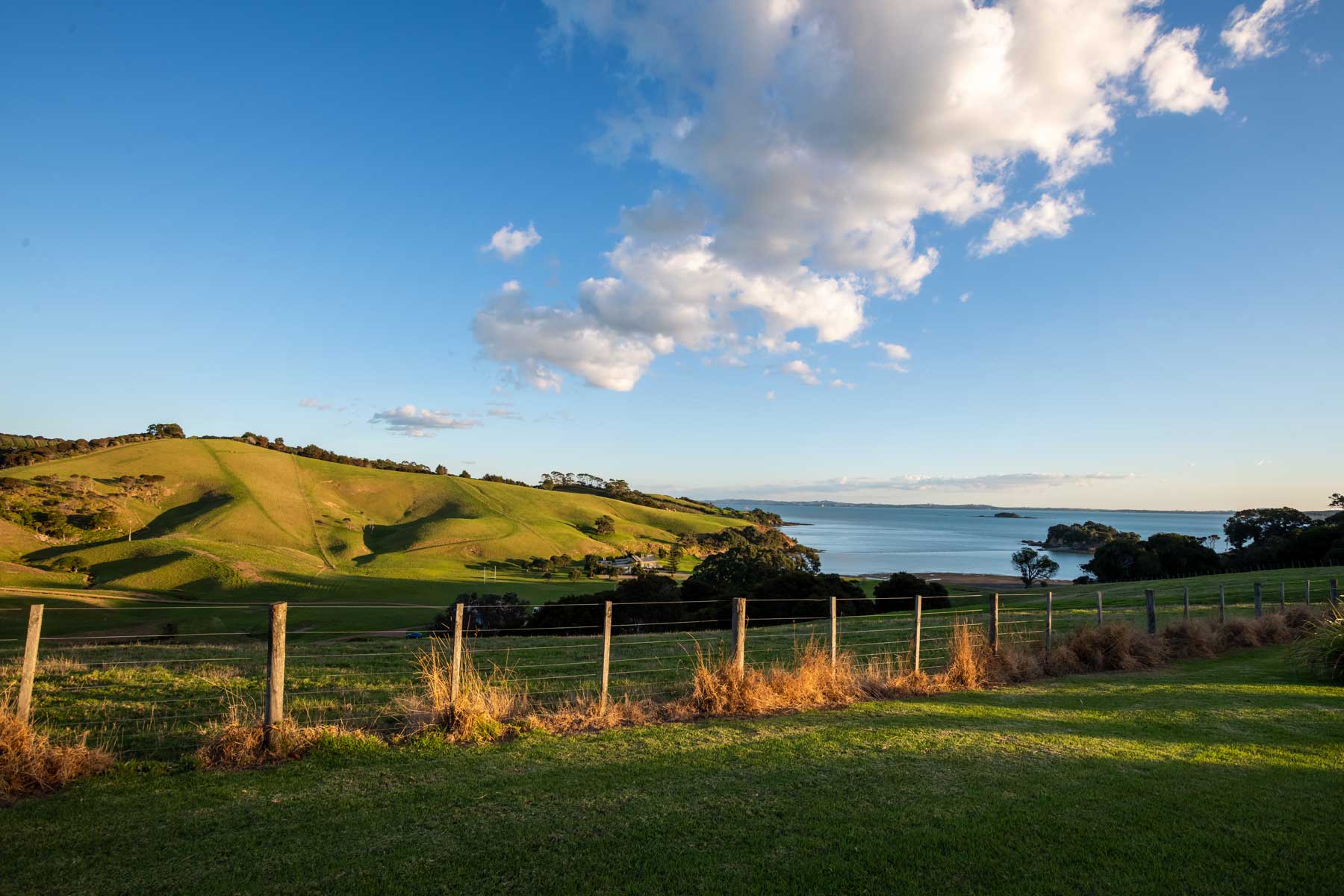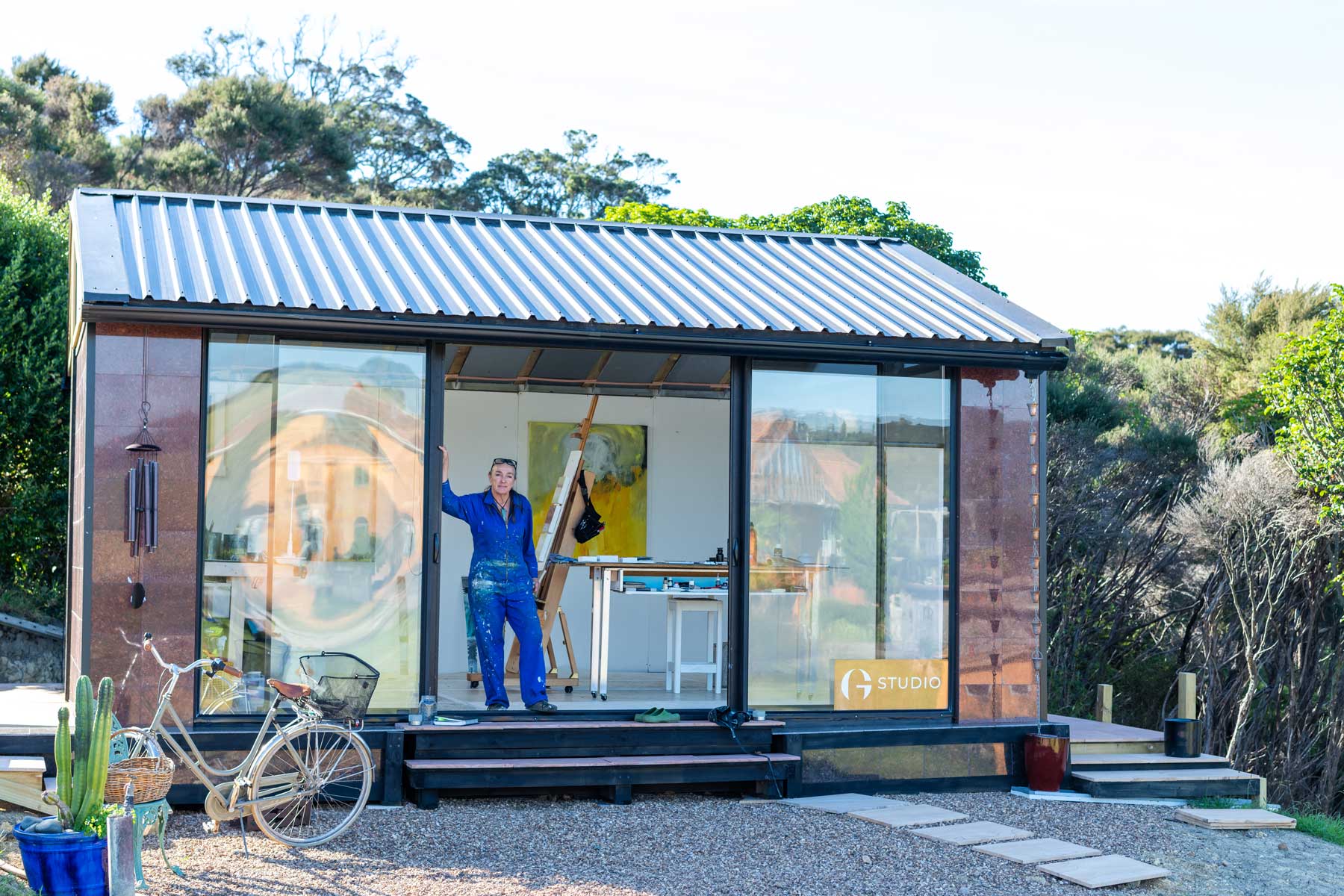 The studio is a box trailer that can be towed away in a day. Decks are not attached and the axles are hidden behind them. Registered and warranted, the perfect workspace.
Cabinets: copper sheet cut to size by machine shop, brass strips also cut in lengths by machine shop. Plywood backing, boat nails through brass and copper.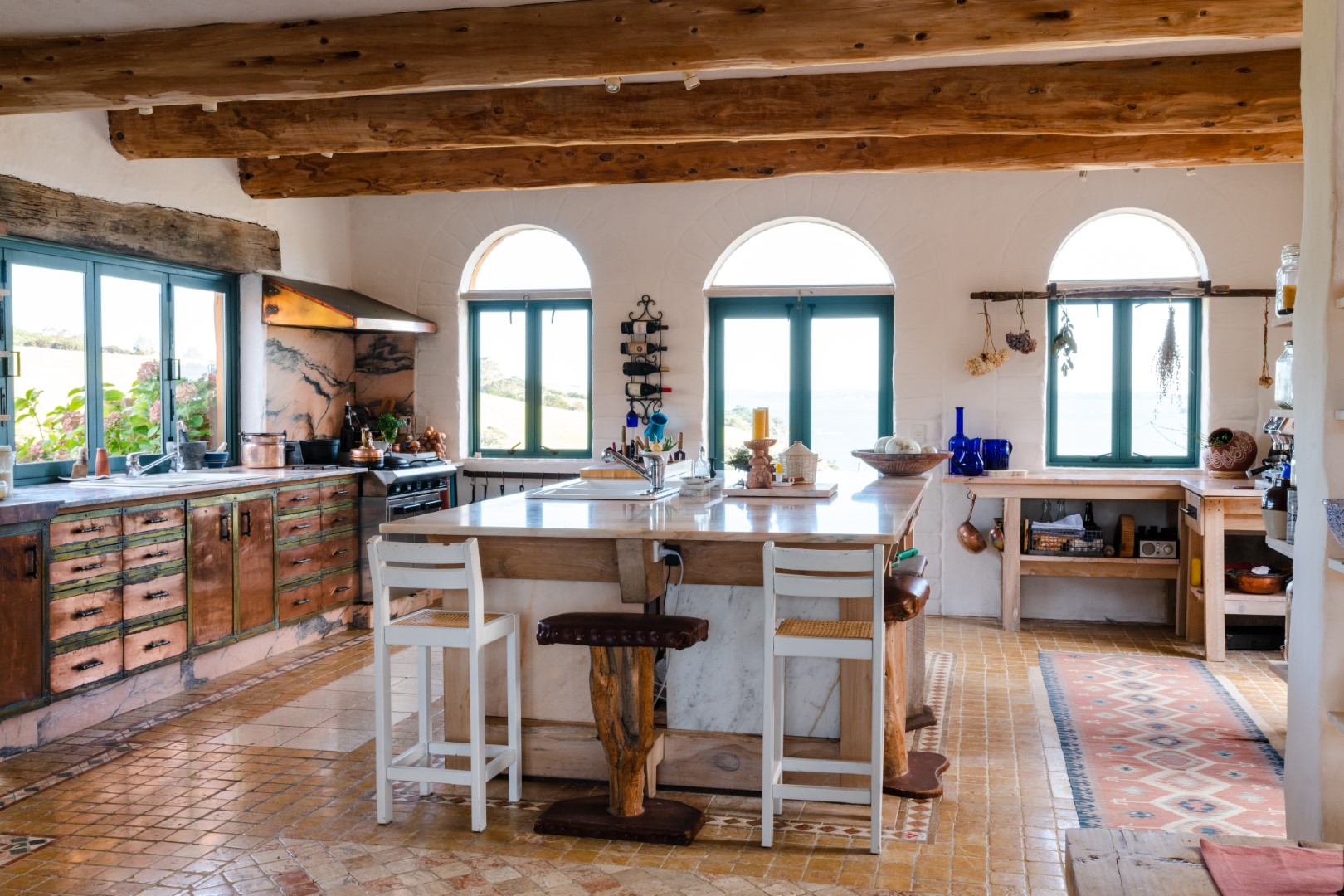 Ceiling beams are macrocarpa, hand selected, hand debarked, structural, solidly anchored into concrete bond beam for earthquake performance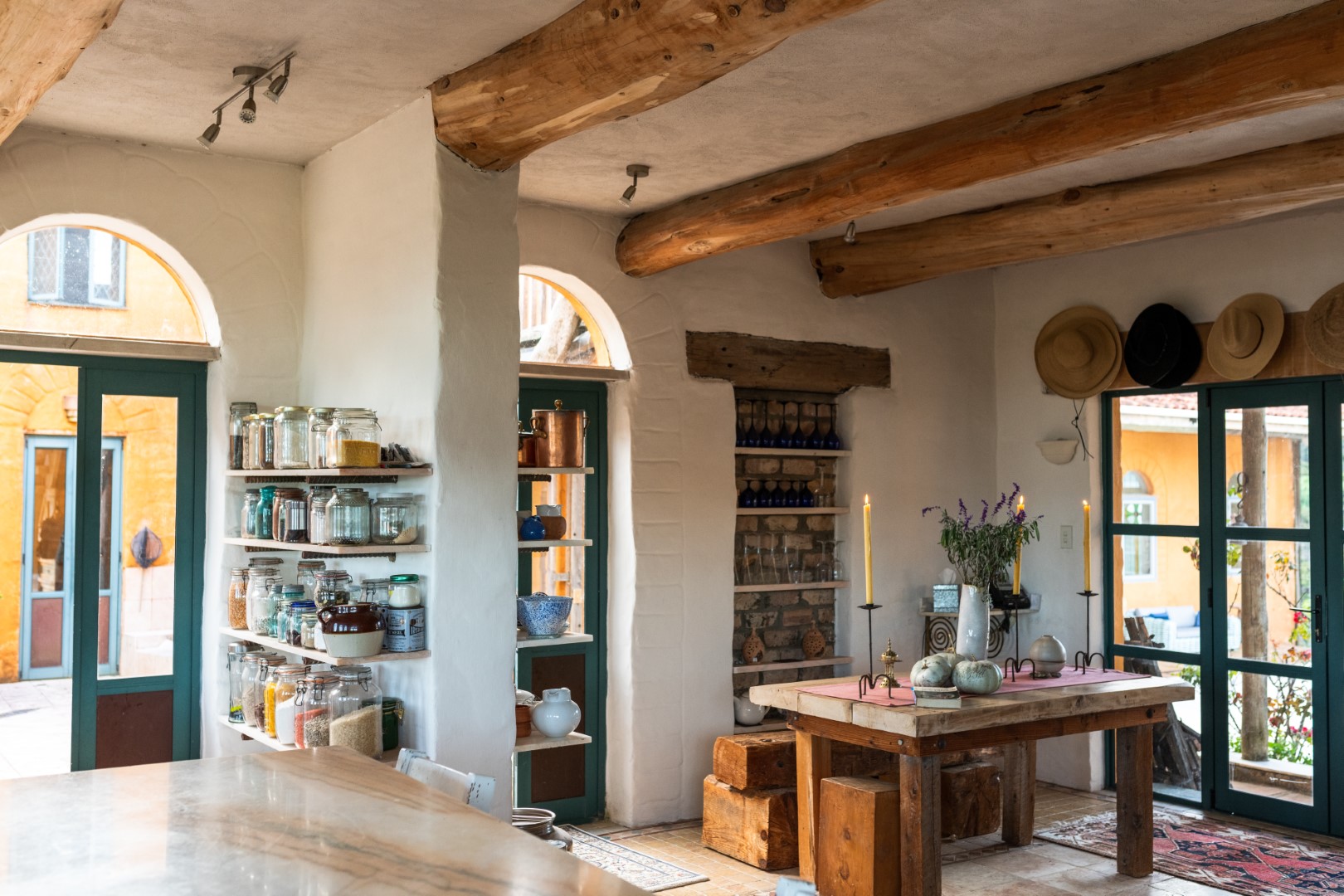 The seed shed – made during the first COVID lockdown – out of surplus materials already on site.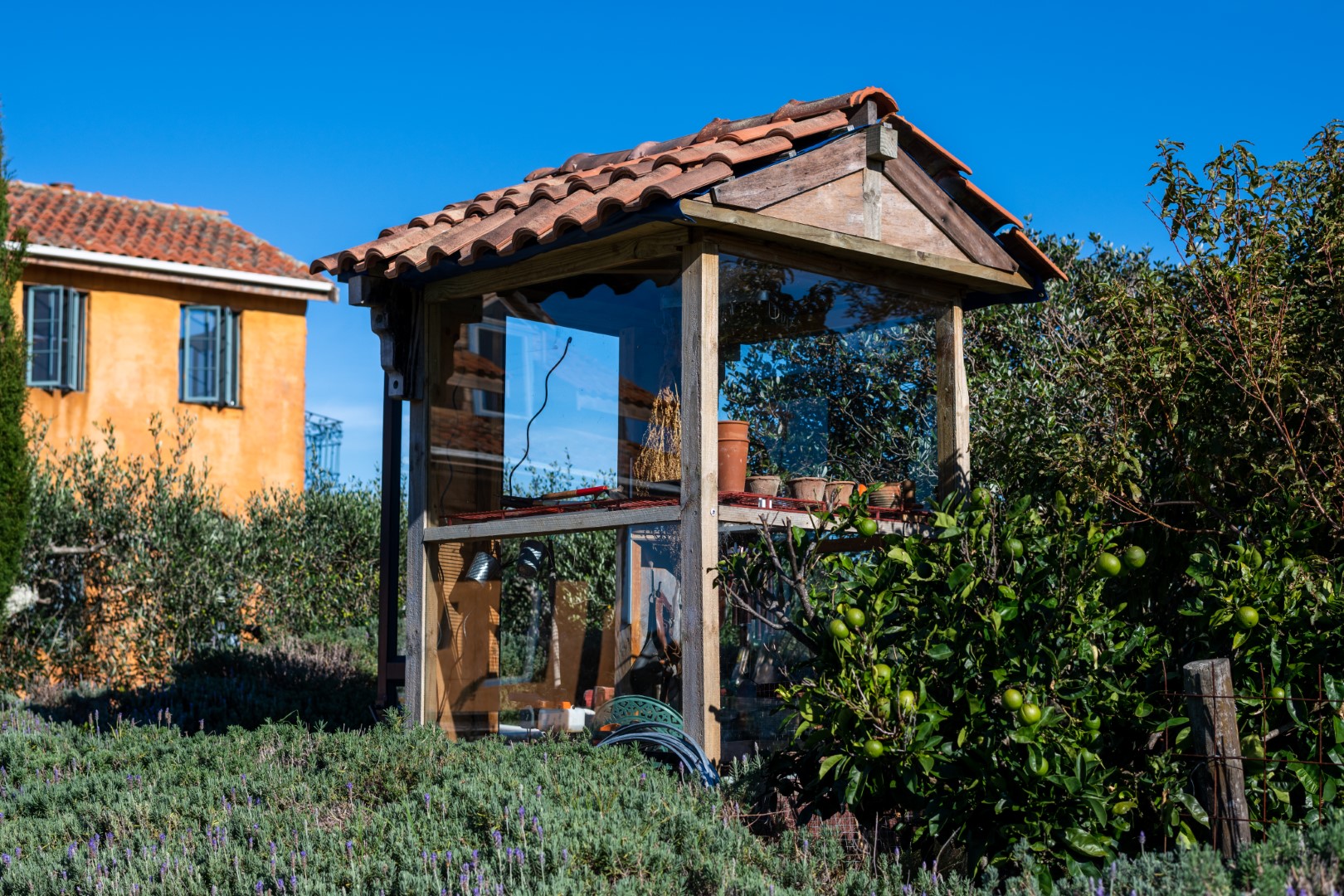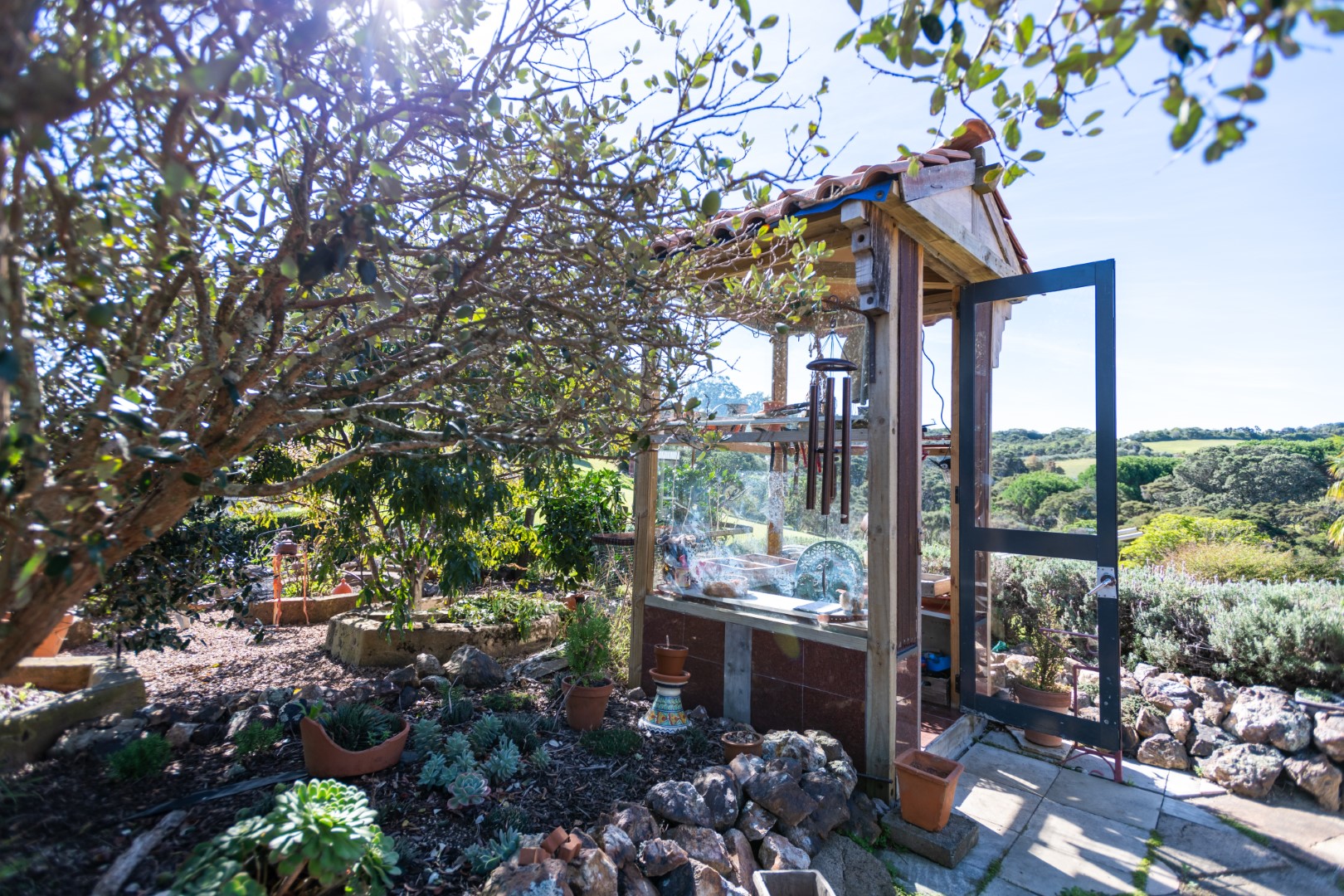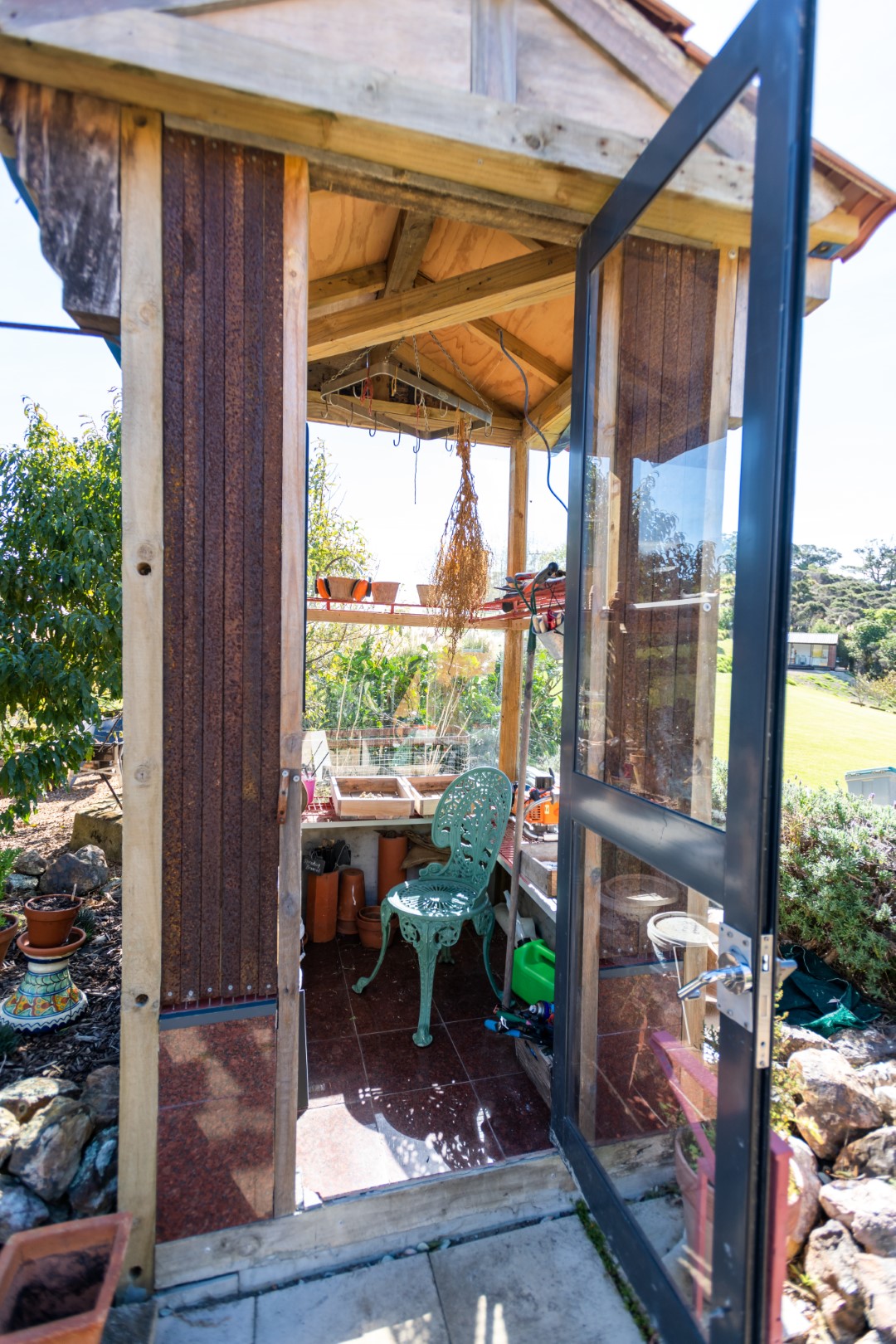 Bug Hotel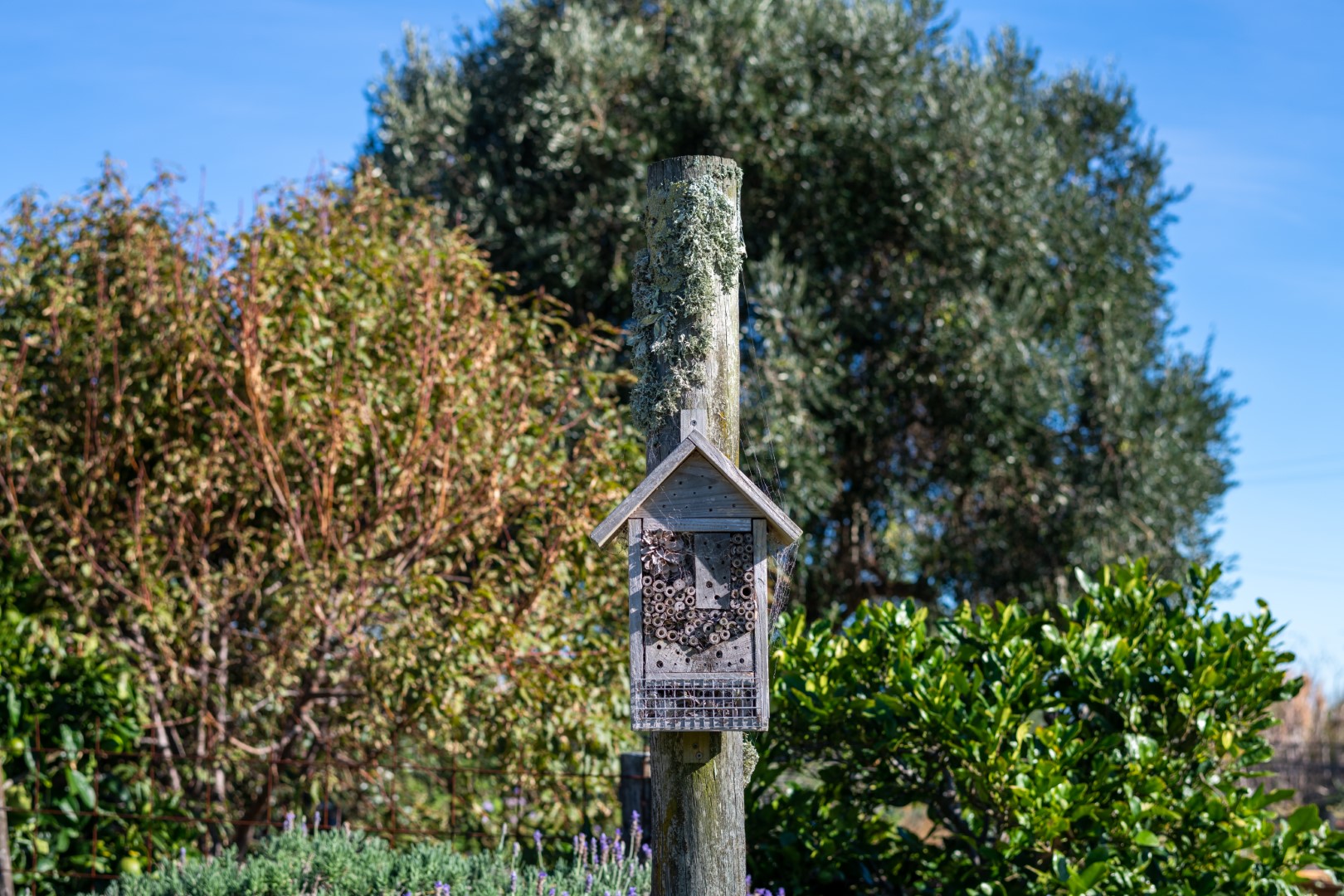 The garden has a metre of topsoil cleared from the building site. It now made available for local market gardeners in support of local food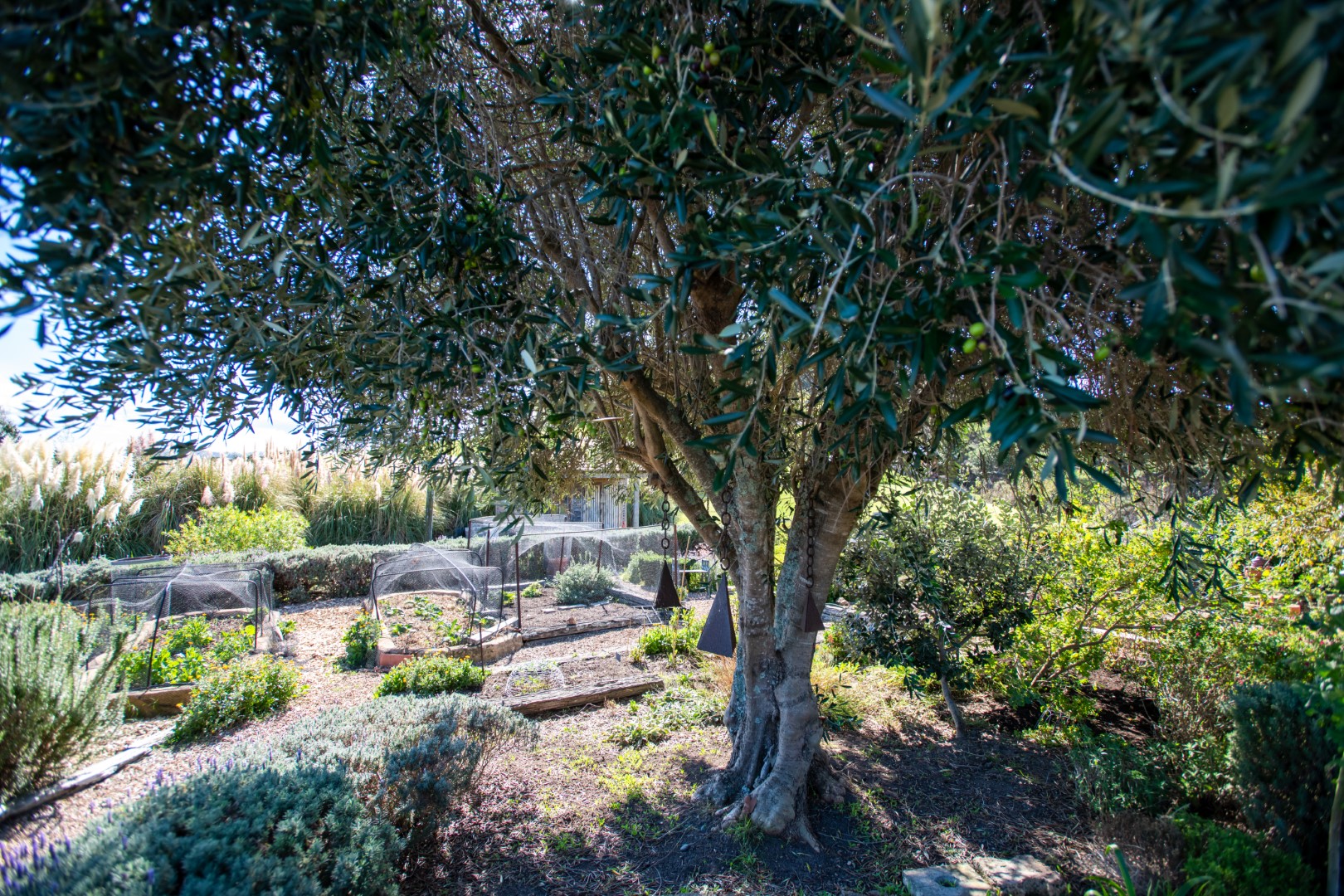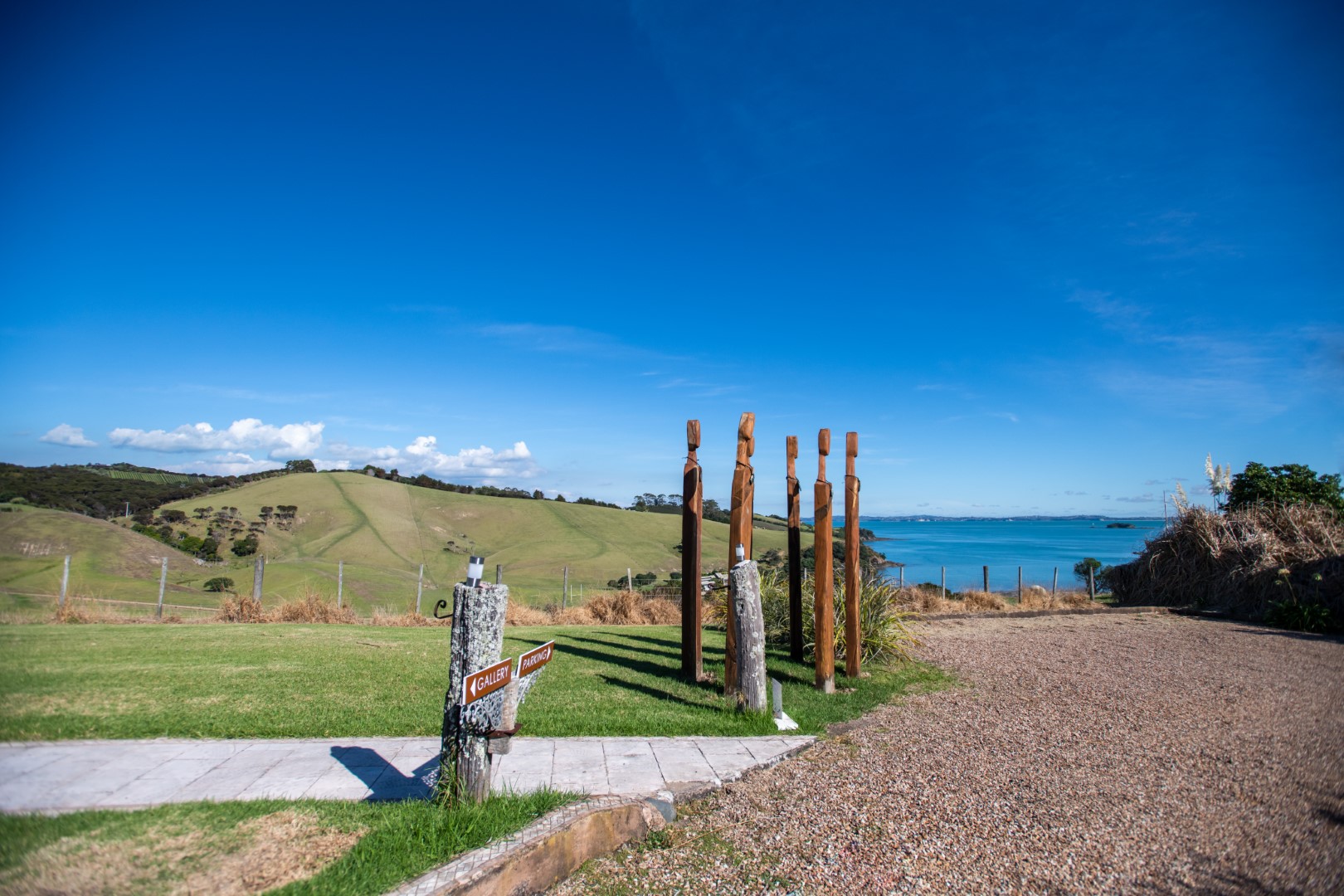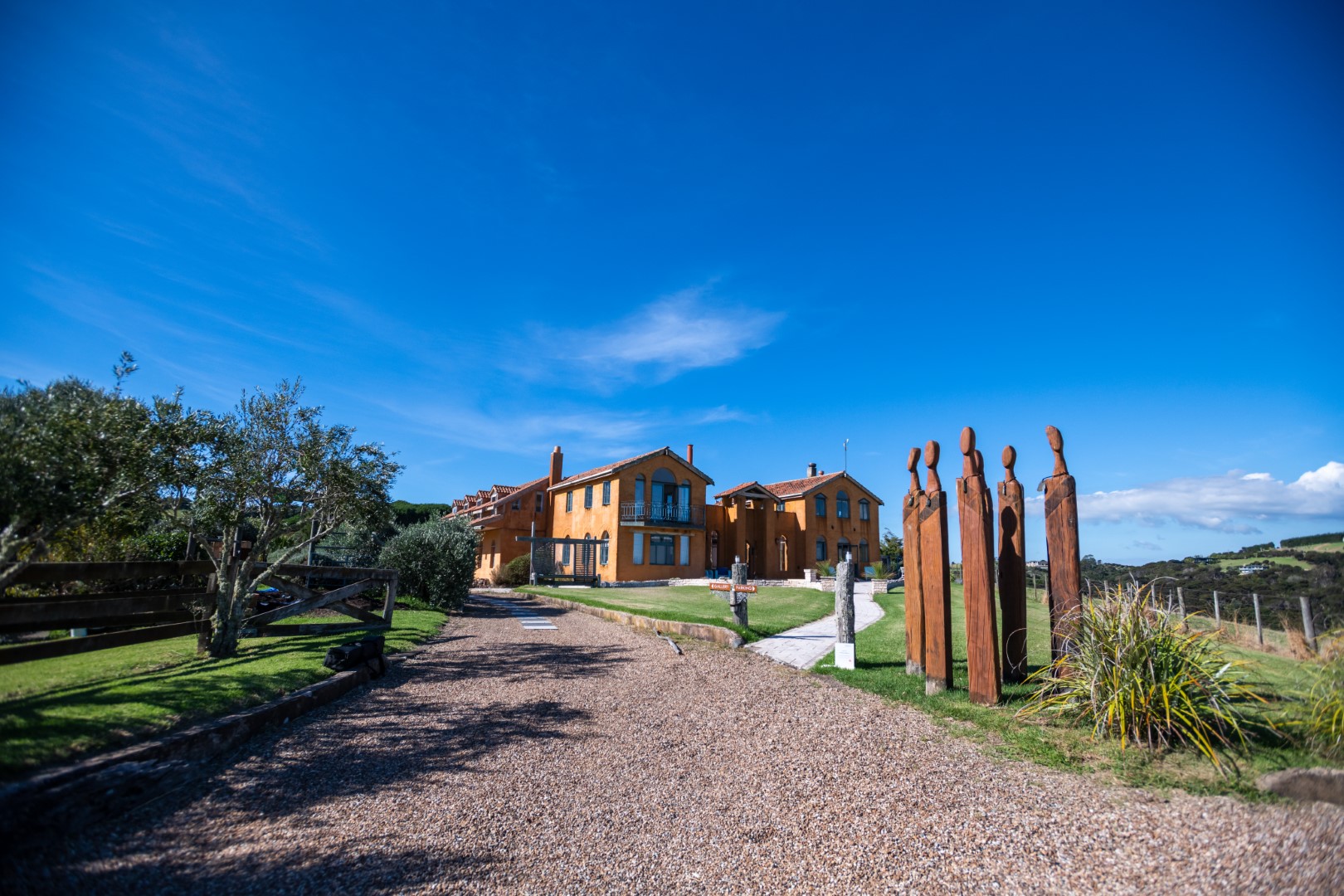 19th century Church Bell from Scotland honours the first Maori Anglican Church in NZ, that was build in the nearby valley and had a church bell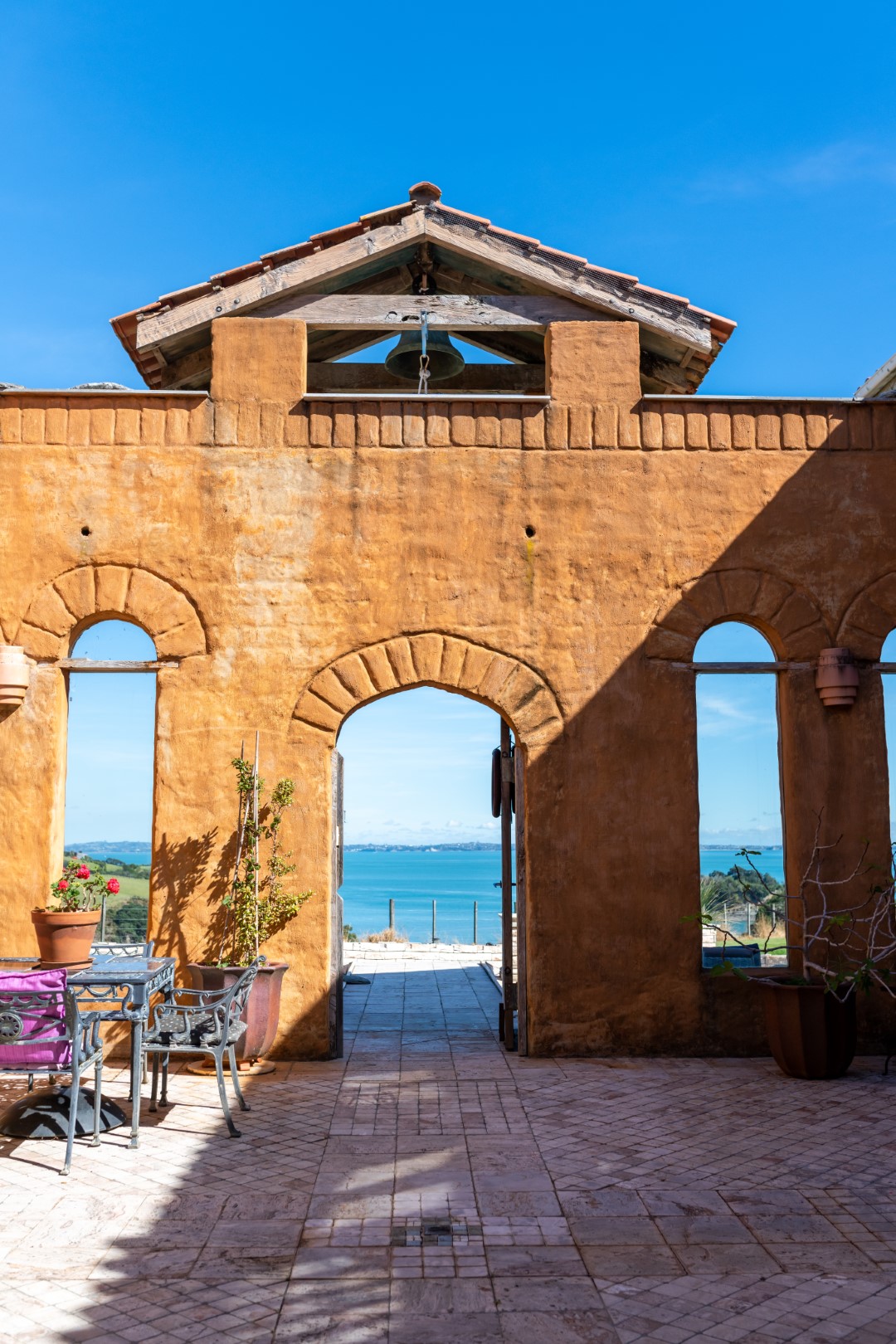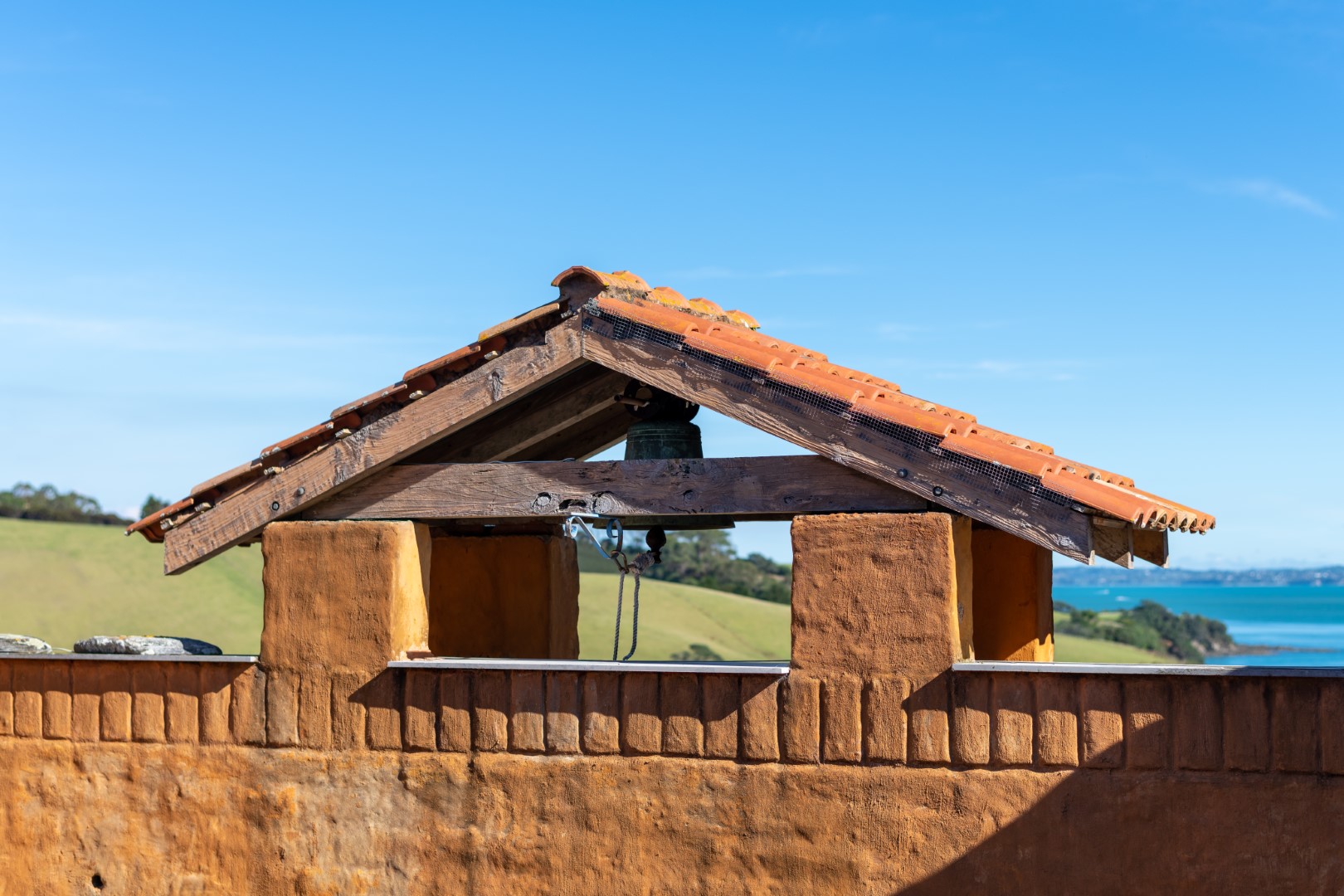 An outdoor fireplace is a magnet for parties that last late into the night – many a story told, many a bottle drained.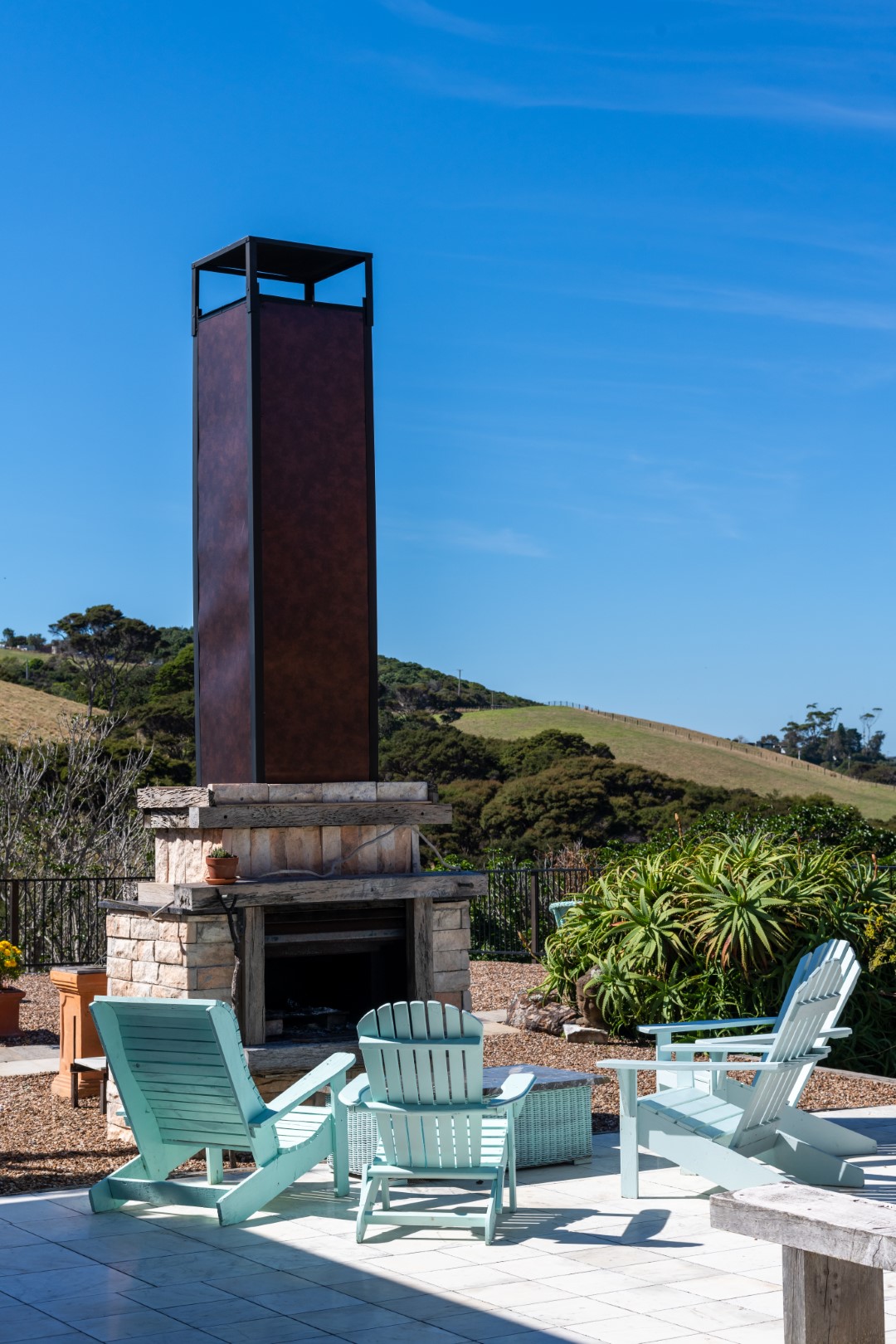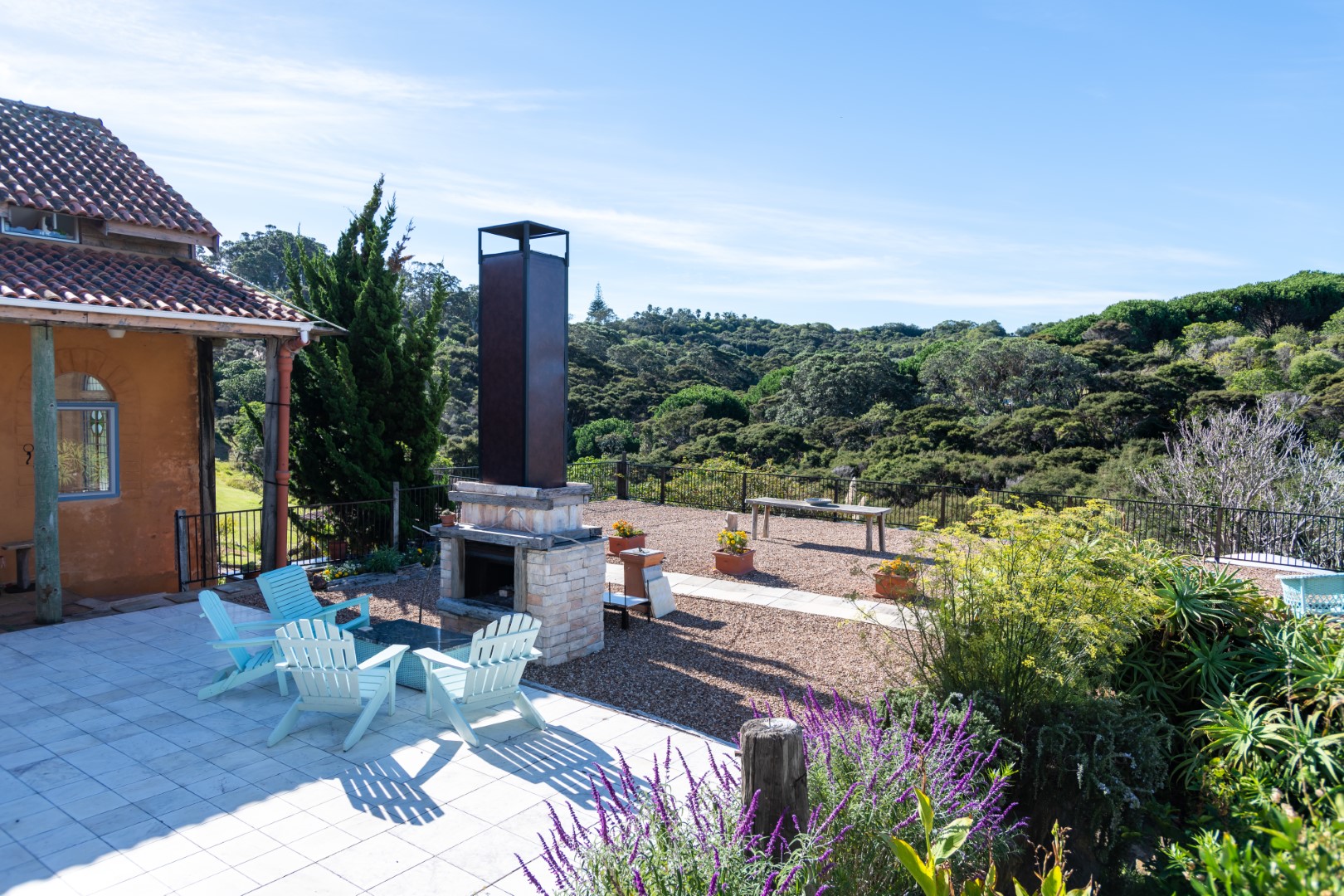 The Guest House was the first building built… in seven weeks! Broke ground 5 Nov 1997, moved in Christmas Eve (the alternative was living in a tent over the holidays)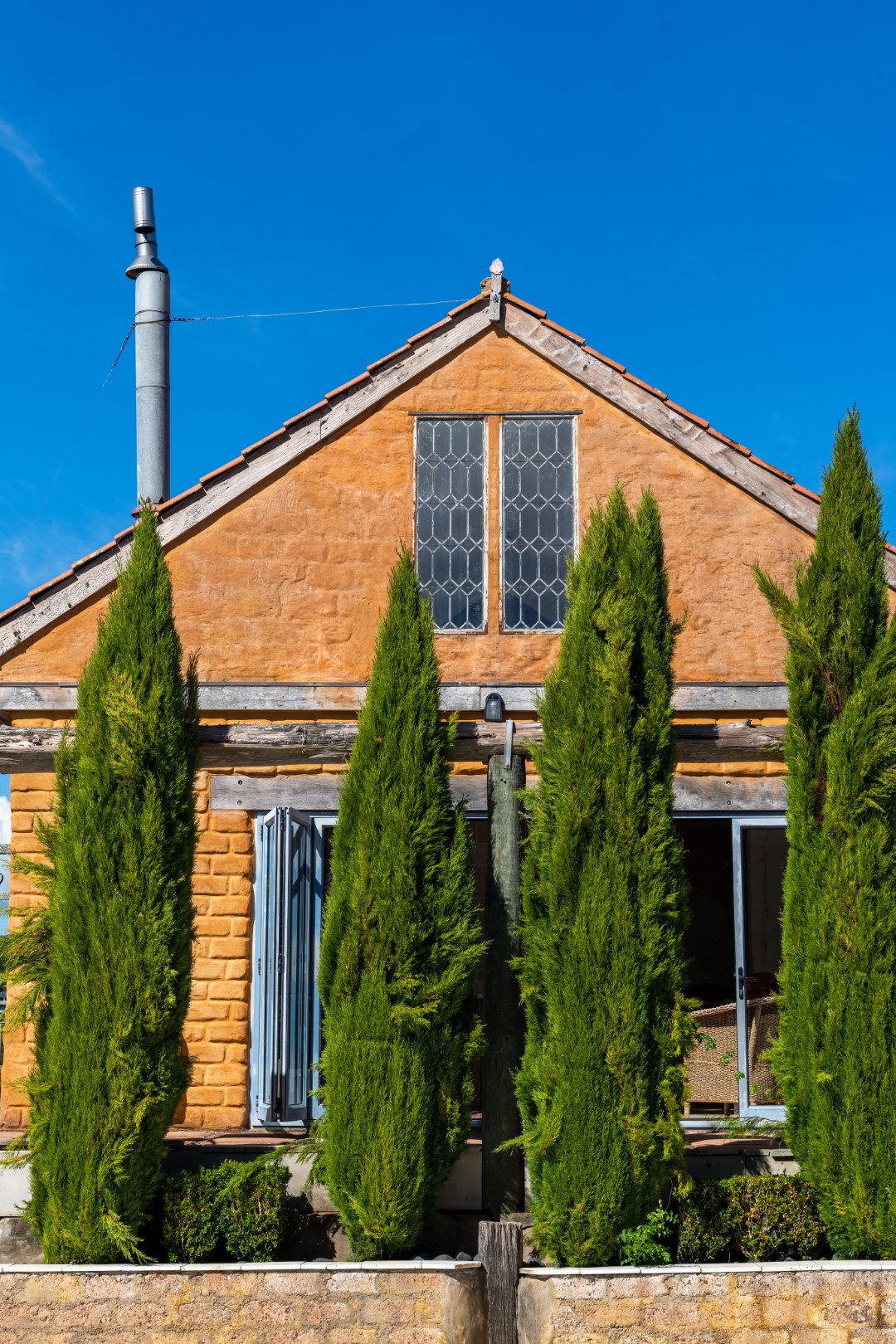 Bathroom with a view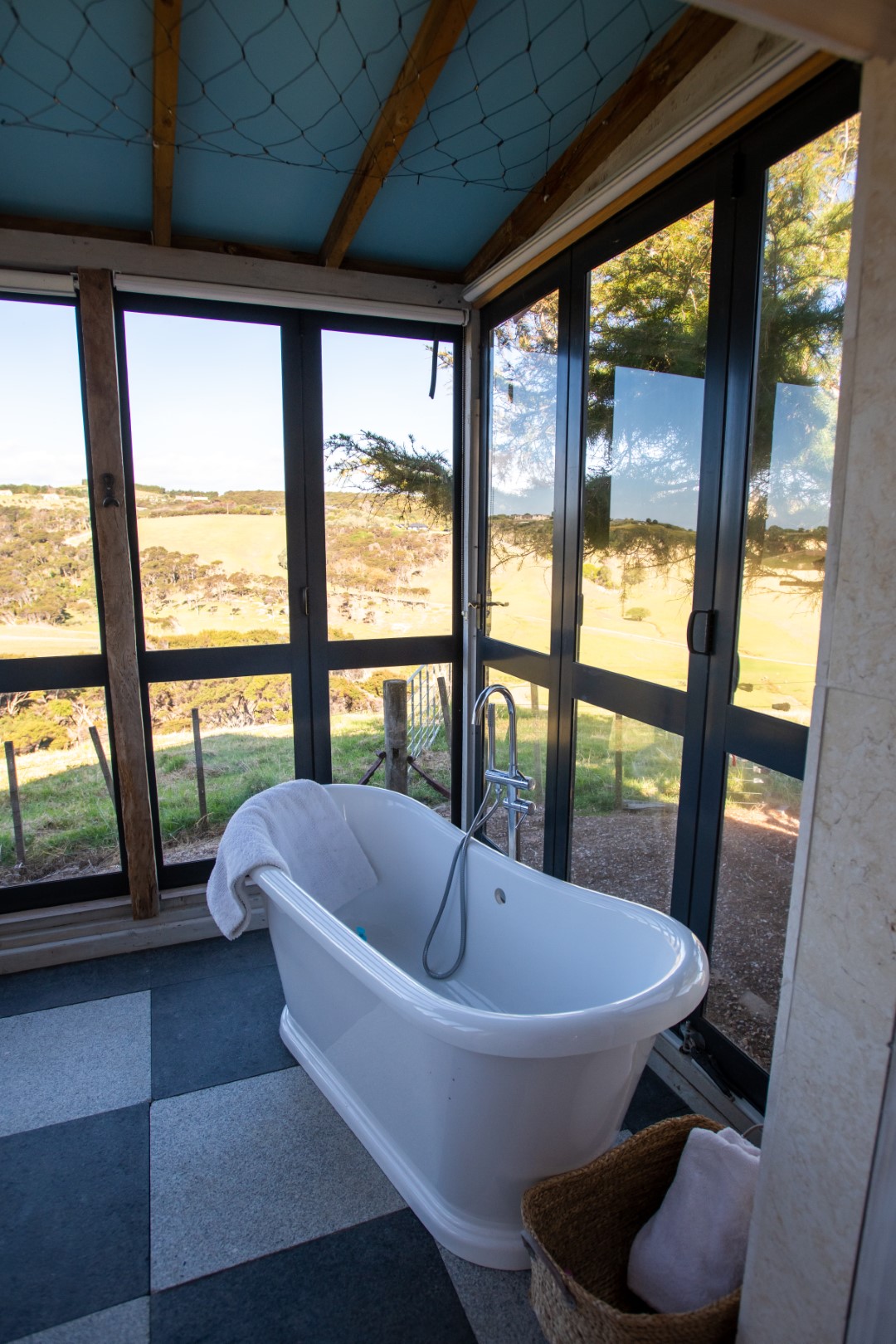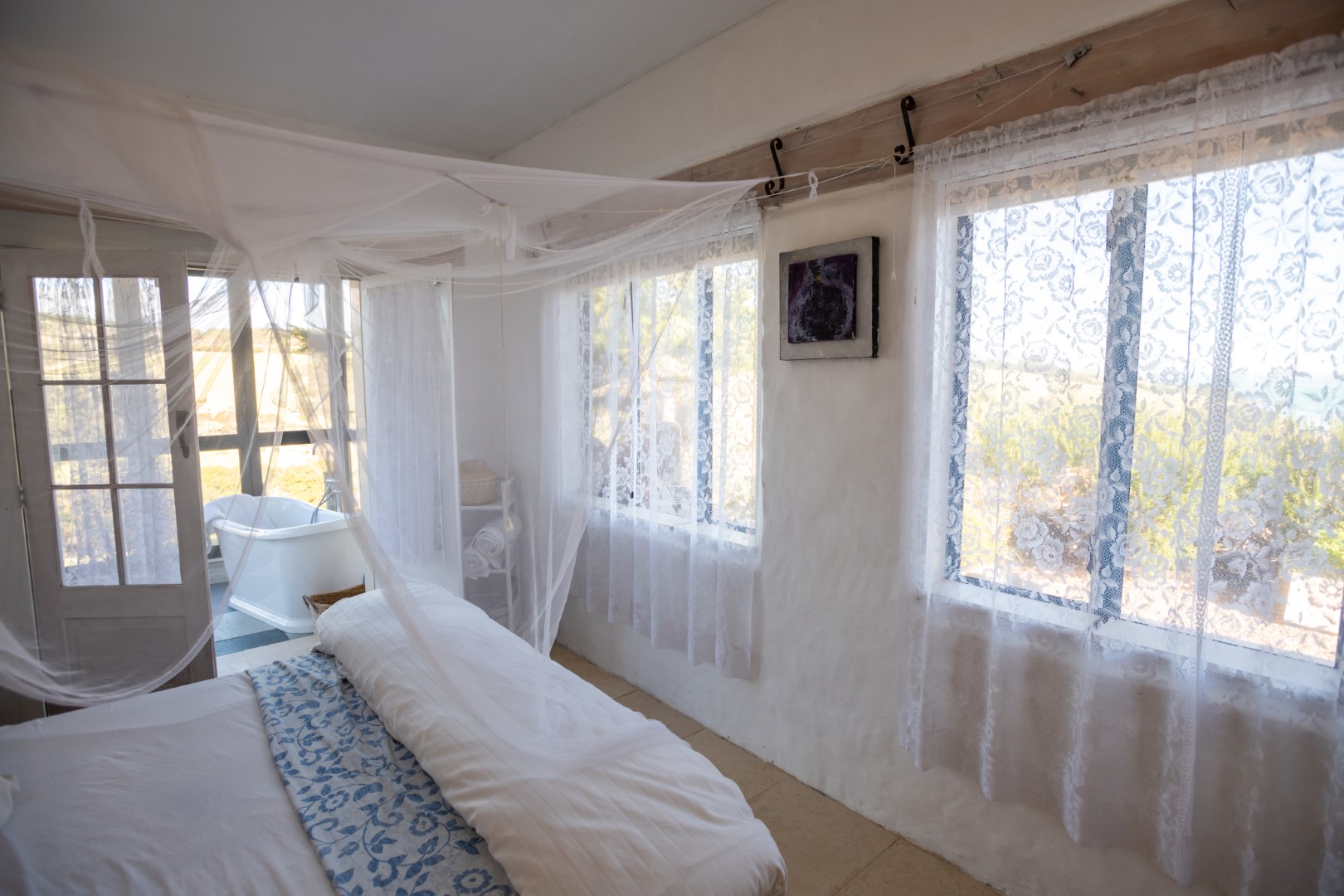 View from the Guest House bedroom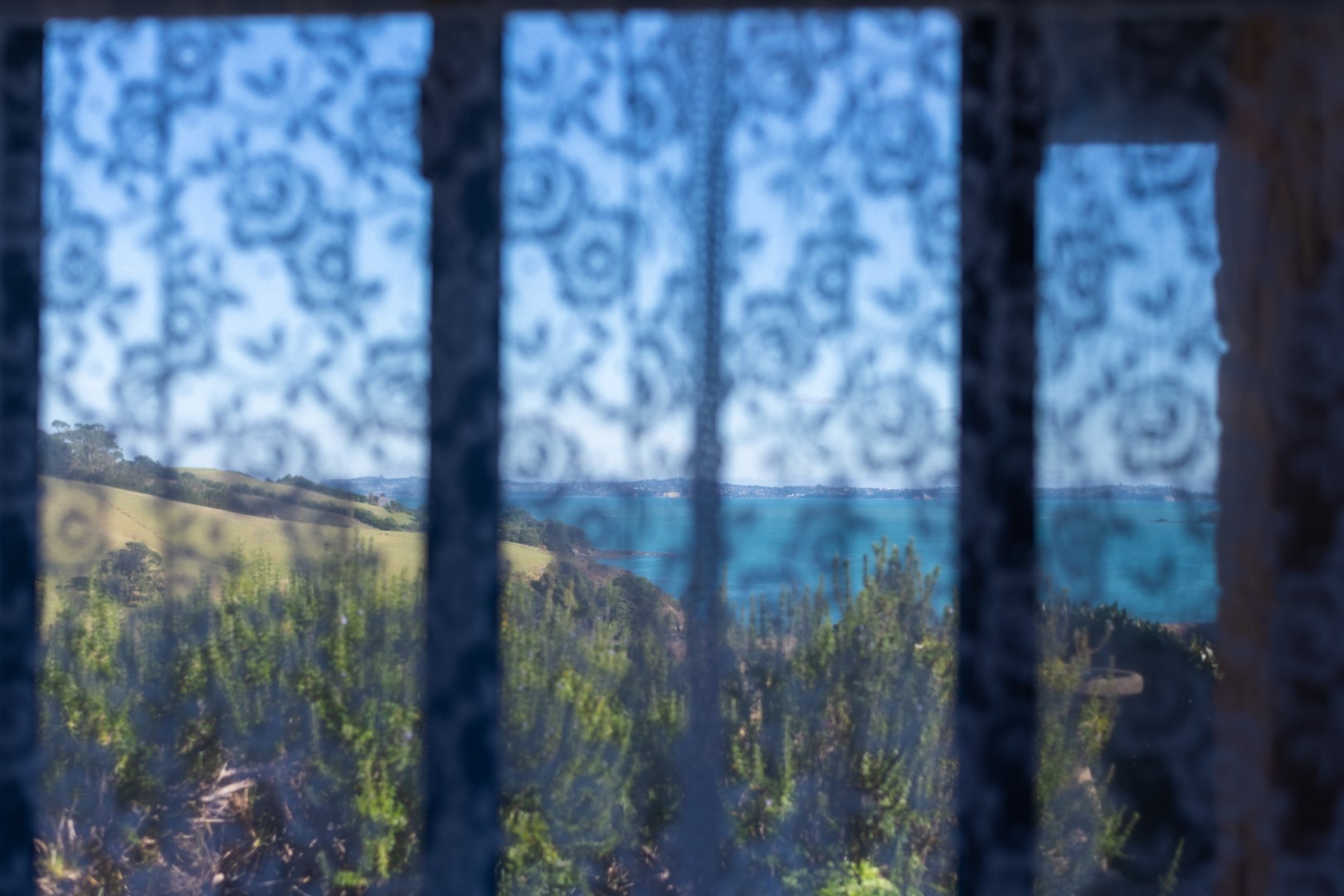 The inner courtyard – a living room without a roof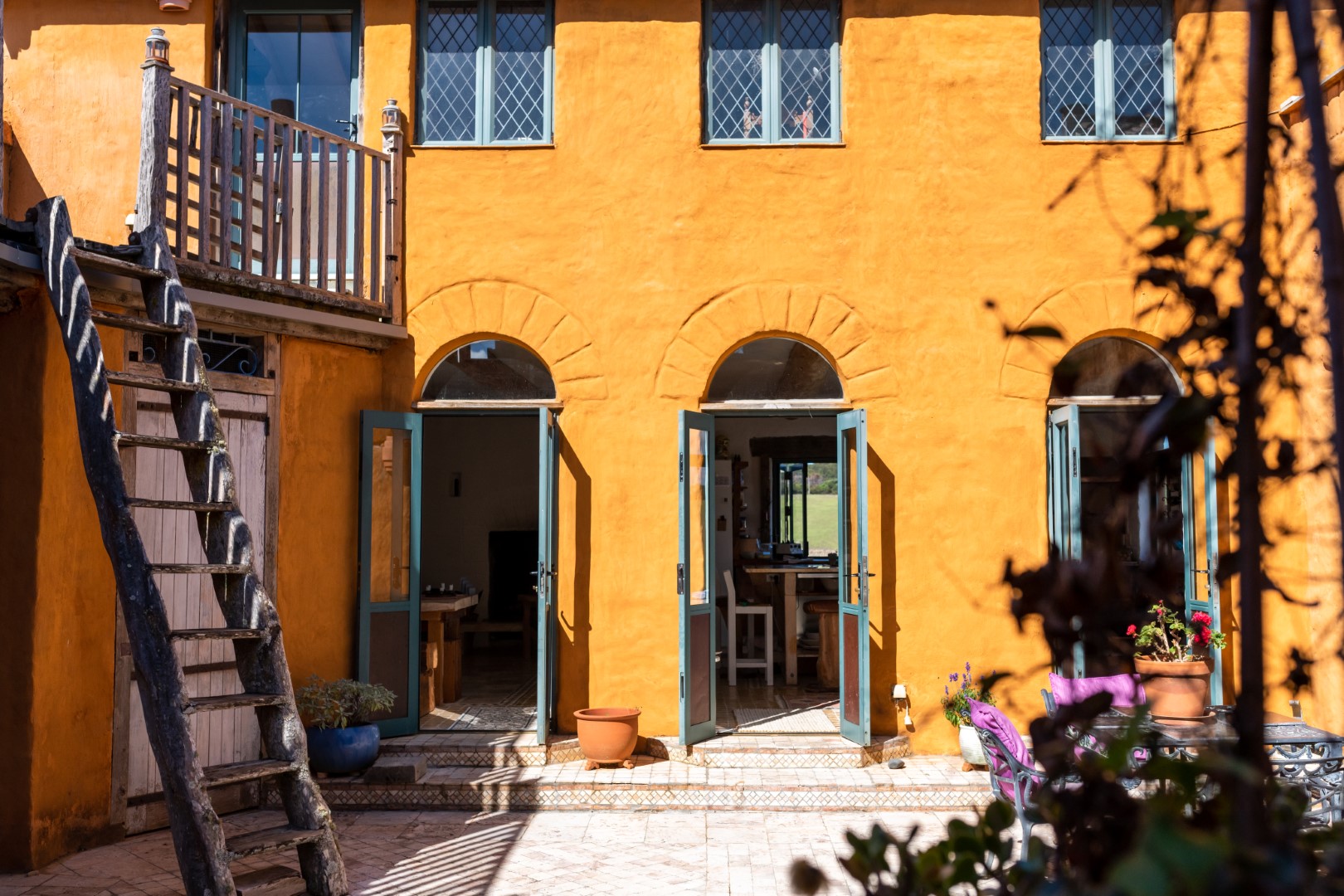 The catwalk was designed for musicians during parties and events.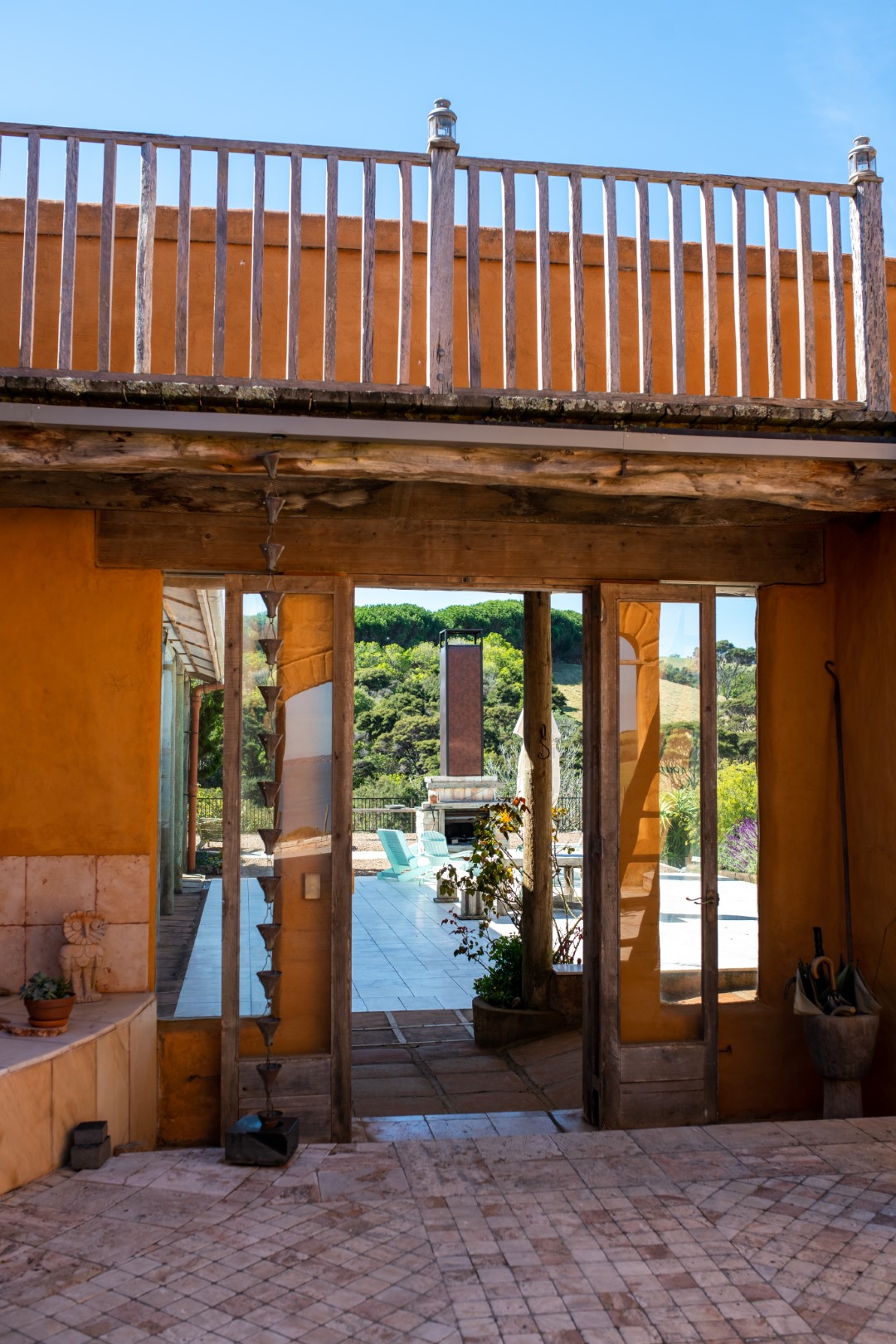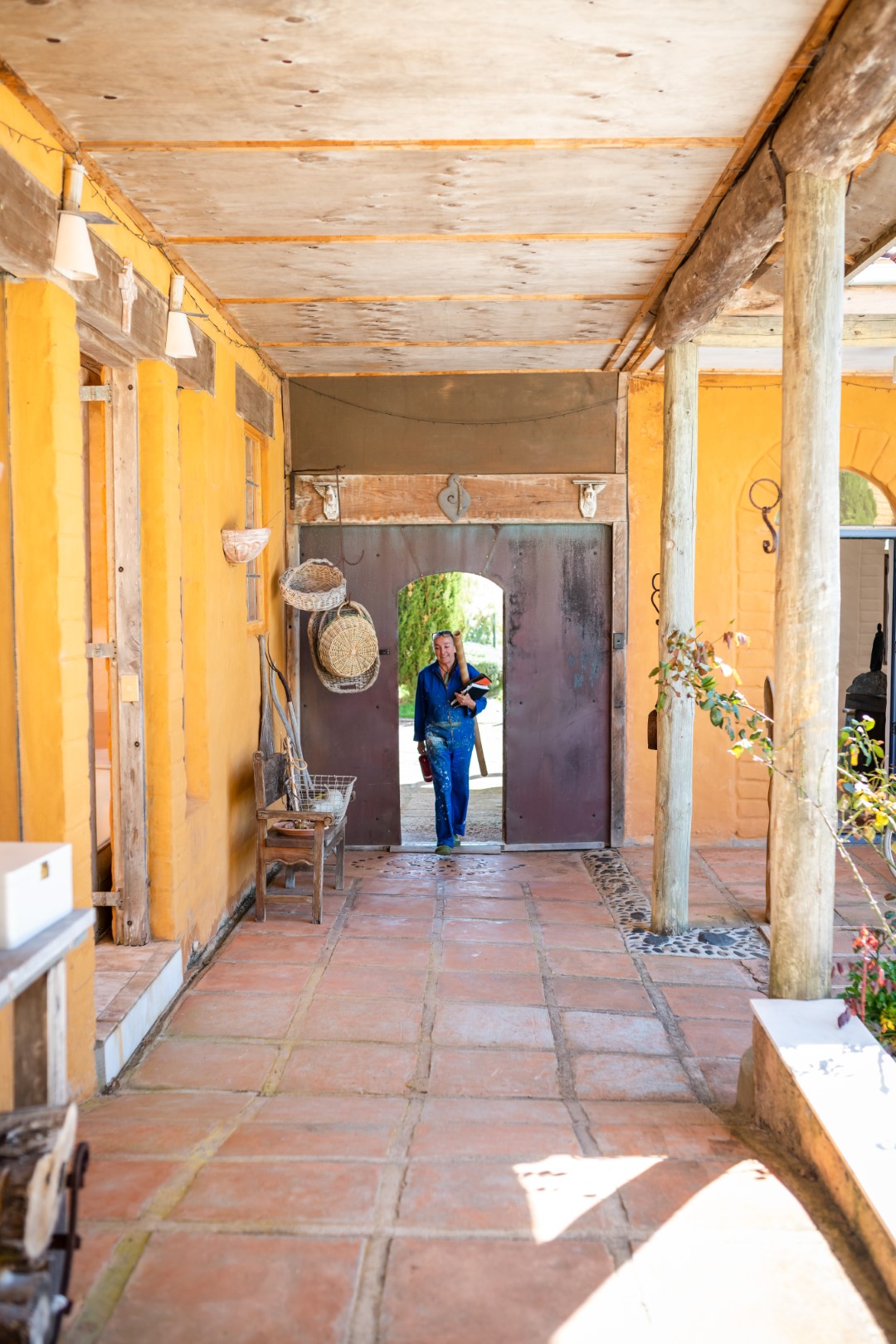 Alfresco dining in the inner courtyard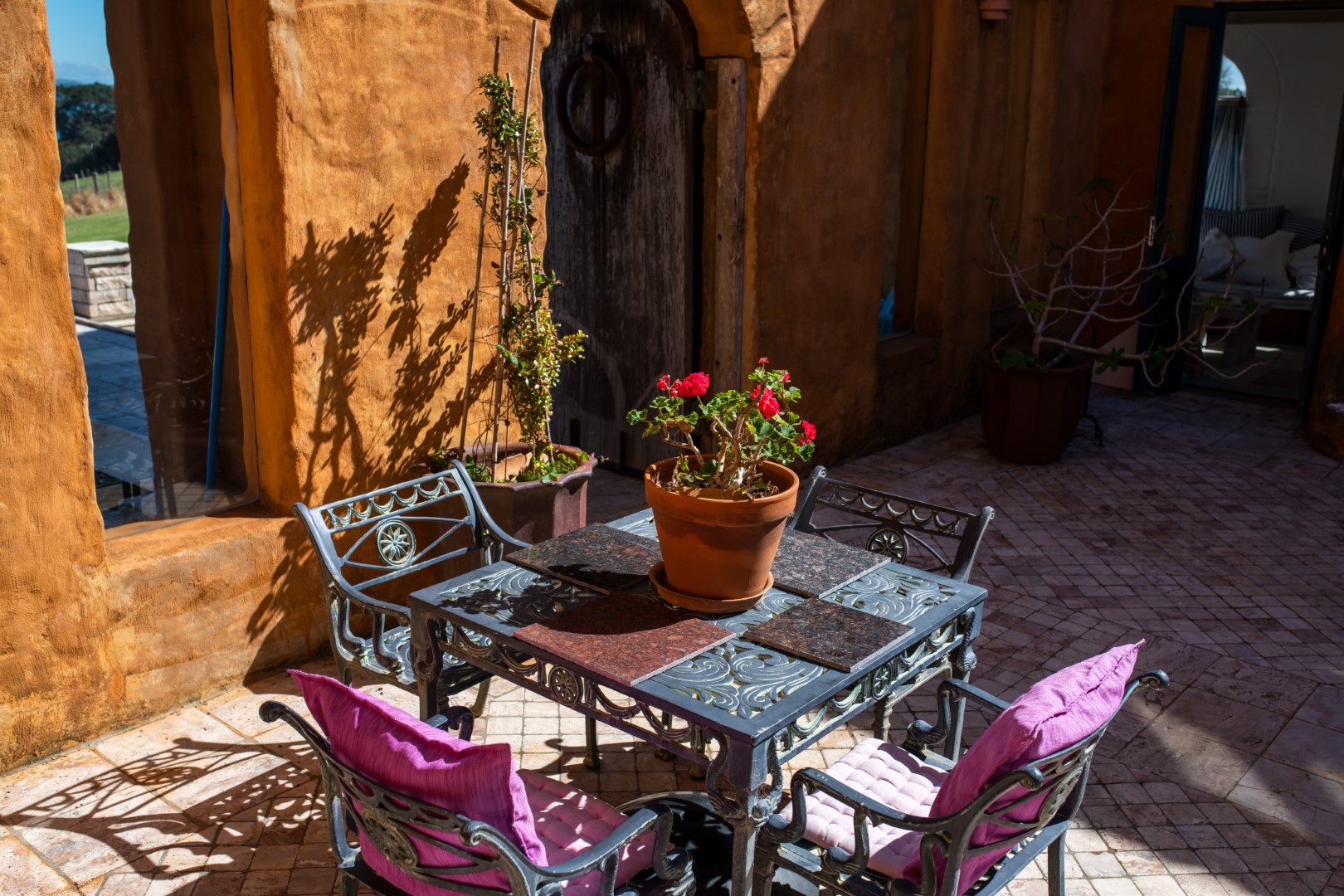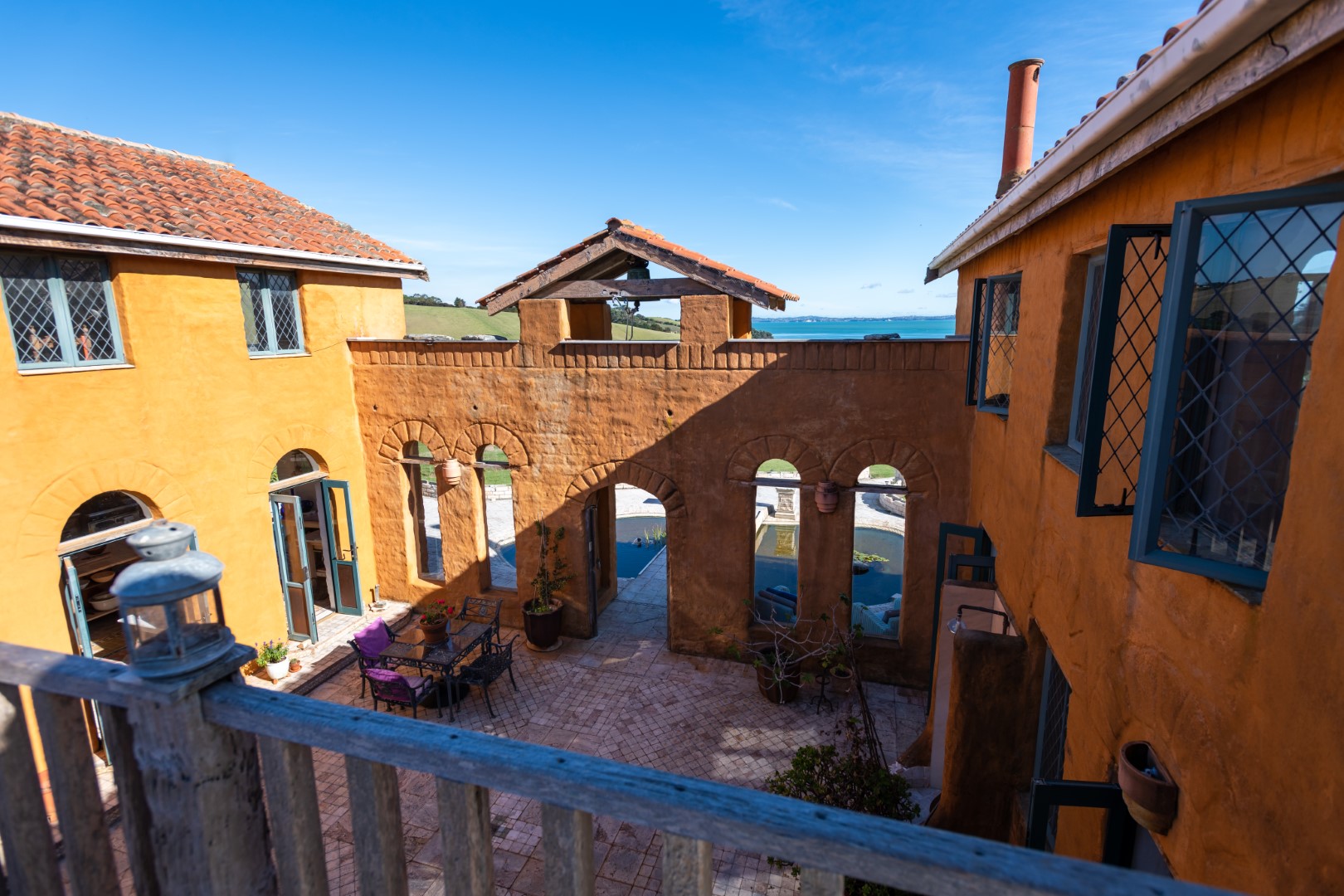 View from the paddock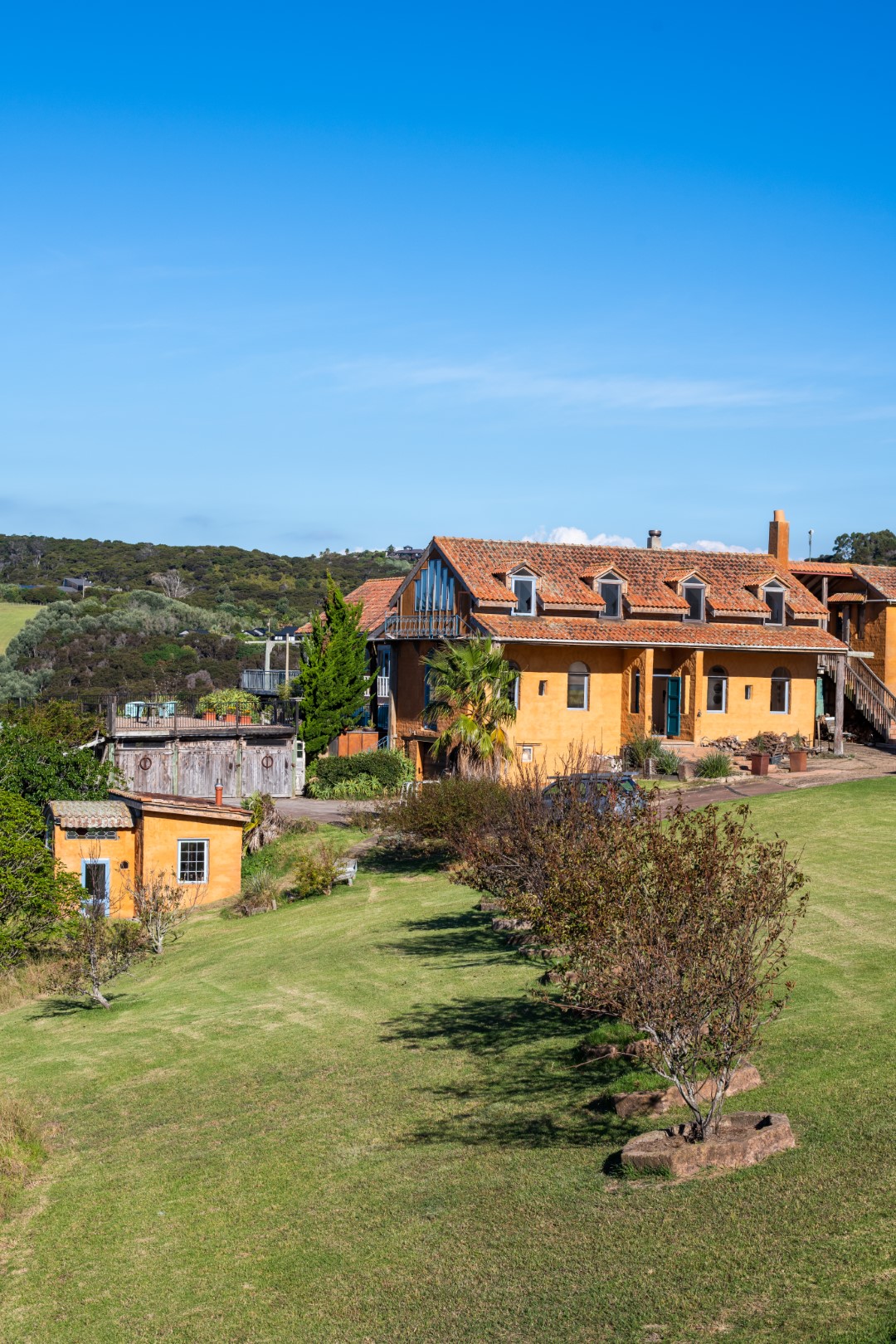 The Gallery
The writers hut, an early experiment in tiny living (10 m² floor area)
Kiva fireplace in the writers hut
The lintels were made using car tyres – these small ones removed from the 66 Austin Mini to hold the bricks in place while the mortar hardened.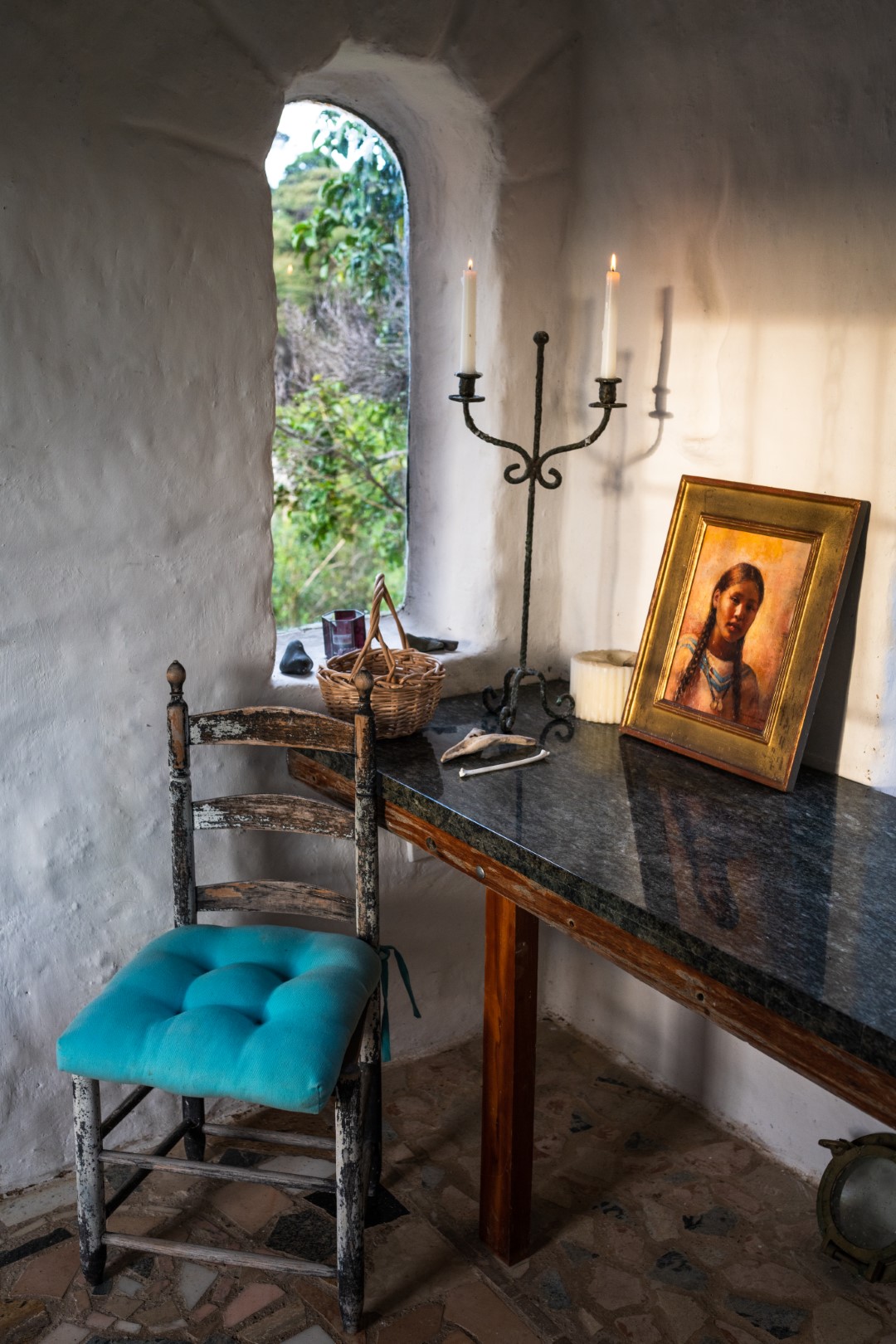 Sleeping Loft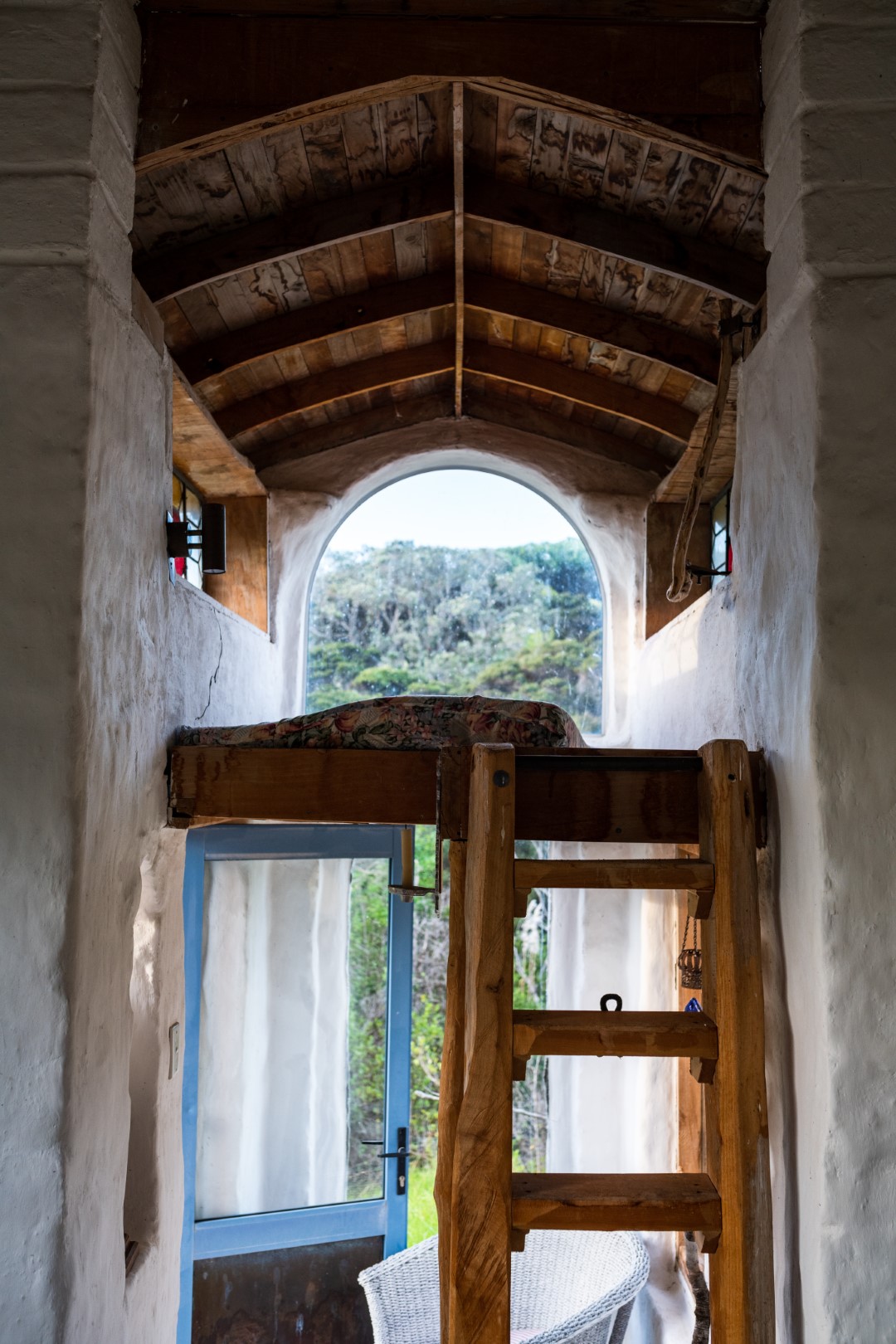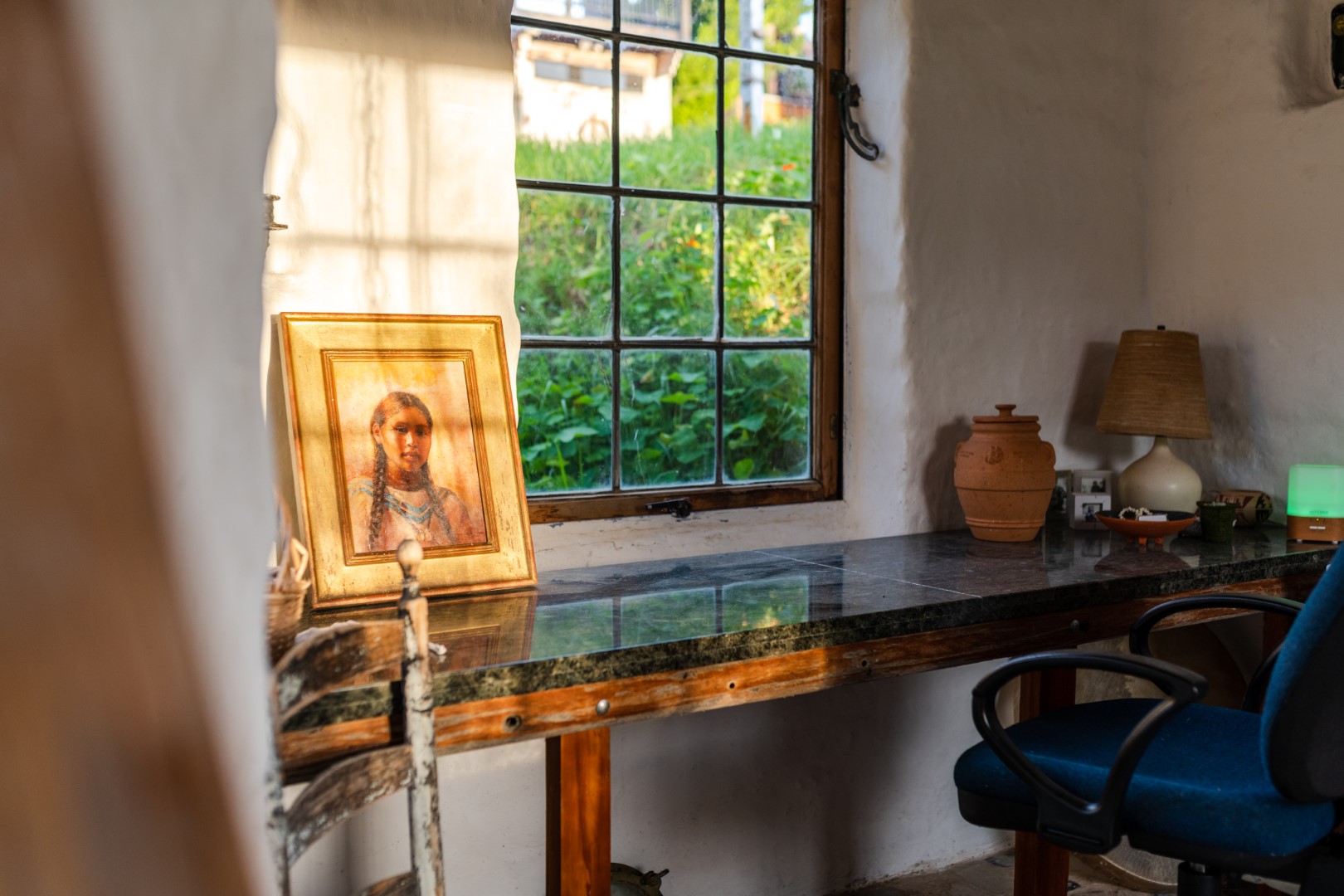 Floor Plan – Green Top is now in stone chip not grass. Wooden deck over herb garden now paved in brown marble.